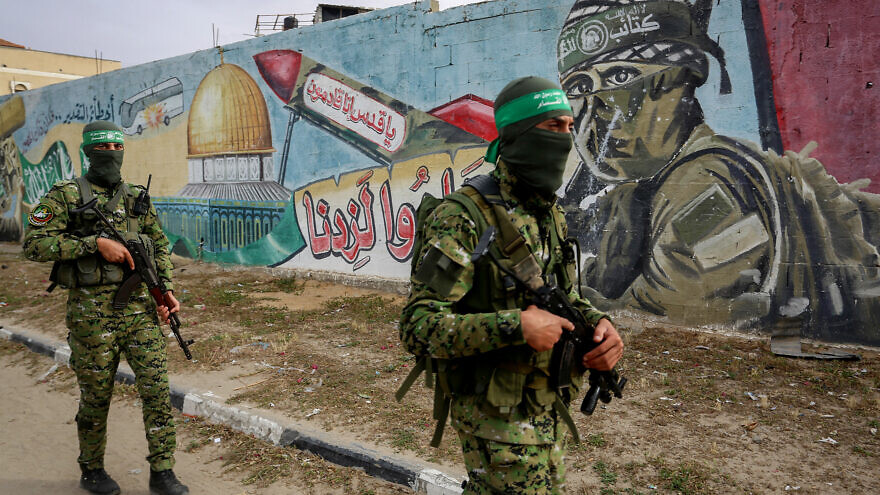 Hamas
Pandemic Slows, But Does Not Stop, Hamas's Terrorism Industry
Hamas in the Gaza Strip has remained highly active in its efforts to plot and implement terror attacks in the West Bank. Its operatives have been working in the past few months to orchestrate attacks, and while there has been a reduction in the number of incidents during the height of the coronavirus outbreak, this is mainly due to the fact that the territories have been in lockdown with little movement across the board.
Nevertheless, the virus and its knock-on effects have not influenced Hamas leaders at headquarters in the Gaza Strip, who continue to try and recruit operatives around the clock in the West Bank for attacks.
"They haven't stopped trying to conduct terror attacks in the West Bank, and Israel hasn't stopped foiling them," Reuven Erlich, director of the Meir Amit Intelligence and Terrorism Information Center, told JNS.
Last month, the Shin Bet made an announcement that signified how constant the threat remains, albeit submerged from view for the most part. The agency stated that it broke up a Hamas terror cell that was plotting a series of bombing attacks in Jerusalem, including targeting the landmark Teddy Stadium.
Read More: JNS