Palestinian Authority
Palestinians reject US economic peace summit in Bahrain, say they won't attend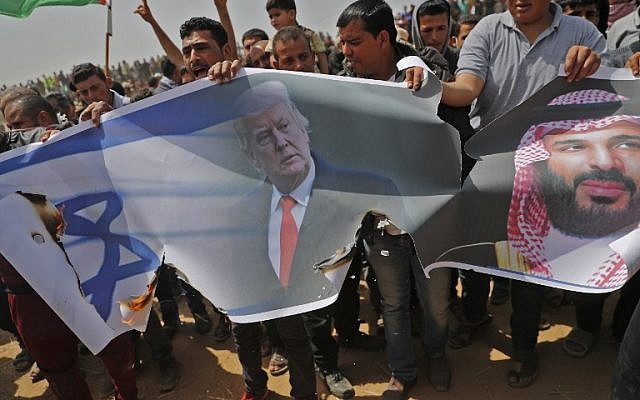 The Palestinian leadership on Monday pushed back against a plan for an economic conference next month in support of Washington's Middle East peace plan, saying it was not consulted and no party was entitled to negotiate on its behalf.
The White House announced Sunday it would co-host the June 25-26 conference with Bahrain focusing on economic aspects of the long-delayed peace plan, with the declared aim of achieving Palestinian prosperity.
"We were not consulted by any party on the announced meeting to take place in Manama, Bahrain," Saeb Erekat, secretary general of the Palestine Liberation Organization, said in a statement. "We have not mandated any party to negotiate on our behalf."
A senior administration official in Washington told reporters Sunday that invitations to the conference are being sent to individuals in the United States, Europe, the Gulf, the wider Arab world and "some" Palestinian business leaders.
It was not known if Abbas's Palestinian Authority was being invited. There also was no immediate comment from Israel.
Some Hebrew media reports on Monday claimed that an Israeli delegation led by Finance Minister Moshe Kahlon is also to receive an invite — a move that would mark a step toward normalized relations between Jerusalem and Bahrain.
Read More: Times of Israel