Hamas
Palestinians must make peace or shut up, Saudi crown prince said to tell US Jews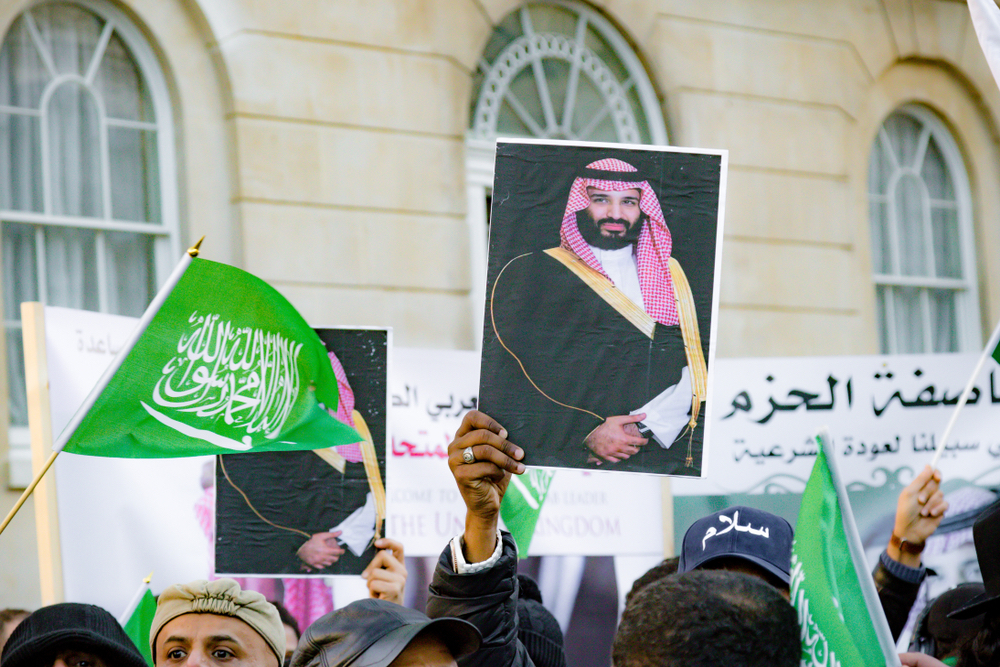 At a meeting with Jewish leaders in New York last month, Saudi Crown Prince Mohammed bin Salman castigated the Palestinian leadership for rejecting opportunities for peace with Israel for decades, and said they should either start accepting peace proposals or "shut up."
Citing what it said were multiple sources, Israel's Channel 10 News on Sunday night quoted what it said were remarks made by the crown prince at the meeting that left those who were present "staggered" by the ferocity of his criticism of the Palestinians.
"For the past 40 years, the Palestinian leadership has missed opportunities again and again, and rejected all the offers it was given," the Saudi leader reportedly said.
"It's about time that the Palestinians accept the offers, and agree to come to the negotiating table — or they should shut up and stop complaining," he reportedly went on.
Prince Salman also told the US Jewish leaders that "the Palestinian issue is not at the top of the Saudi government's agenda" and elaborated, "There are much more urgent and more important issues to deal with — such as Iran," according to the TV report.
Nonetheless, the crown prince reportedly stressed that there would have to substantive progress toward an Israeli-Palestinian accord before the Saudis and other Arab states would deepen their relationships with Israel. "There needs to be significant progress toward an agreement with the Palestinians before it will be possible to advance negotiations between Saudi Arabia and the Arab world and Israel," he was quoted saying.
The TV report dated the meeting to March 27, during the prince's extensive visit to the US. It did not name those present. The Saudi Embassy said that the crown prince was to have met that week with Jewish leaders, including Rabbi Rick Jacobs, president of the Union for Reform Judaism; Rabbi Steven Wernick, head of the United Synagogue of Conservative Judaism; and Allen Fagin, executive vice president of the Orthodox Union. That meeting, however, which also included Christian leaders, took place on March 28.
The TV report was based on a cable to the Foreign Ministry from an Israeli diplomat in the New York consulate, who was briefed on the meeting by those present, and three other sources who were familiar with the content of the meeting. One of those present told the TV channel that the group was staggered by what the prince had to say, and all but fell off their chairs.
Read More: Times of Israel