In The News
Palestinians fire 2 mortars into Israel; IDF hits targets in southern Gaza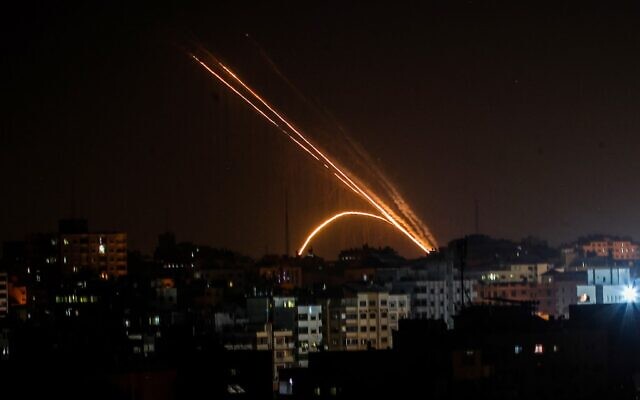 Palestinian terrorists in the Gaza Strip fired two mortar shells at southern Israel on Wednesday night, the military said, amid growing tensions in the enclave.
The projectiles apparently struck an open field in southern Israel. No damage or injuries were reported.
Shortly after midnight, Israeli aircraft responded by hitting Hamas tunnel infrastructure in southern Gaza, the Israel Defense Forces said, adding that this was in response to both the mortar attack and to a number of balloon-borne explosive devices that were flown into southern Israel from Gaza throughout the day.
Read More: Times of Israel