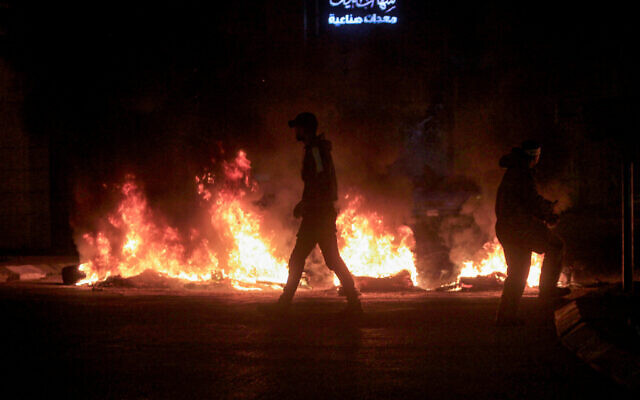 In The News
Terrorism
Palestinians clash with IDF during pilgrimage to Joseph's Tomb; 7 arrested overnight
Several Palestinians were reported wounded during clashes with Israeli troops late Tuesday and early Wednesday as Jewish worshipers entered the religious site of Joseph's Tomb, in the West Bank city of Nablus.
The Israel Defense Forces said Palestinians hurled explosives, Molotov cocktails, and stones at troops as they escorted the pilgrims to the site. Troops responded with riot dispersal means, the IDF said.
"Also, the soldiers fired at gunmen who fired at them," the military added.
The Nablus-based Lion's Den terror group said in a statement that its members were involved in opening fire at the Israeli troops.
Footage showed Palestinians hurling firebombs at an IDF armored bulldozer that was placing dirt mounds in the area to block off traffic ahead of the pilgrimage. Another clip showed a gunman firing a single shot toward the Israeli troops.
Read More: Times of Israel