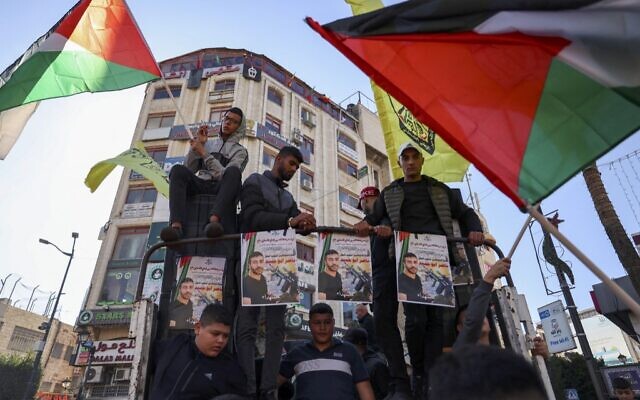 In The News
Incitement
Palestinians call for escalation, protest death of terrorist in Israeli prison
Hundreds of Palestinians, including dozens of masked gunmen firing into the air, took to the streets and stores shuttered across the West Bank Tuesday to protest the death of a Palestinian terrorist, convicted of murdering several Israelis, who died of cancer while serving time in an Israeli prison.
Palestinian factions called for a general strike and urged people to confront Israeli troops after Nasser Abu Hmeid died of lung cancer.
Abu Hmeid, 51, was a founding member of the Al Aqsa Martyrs' Brigade terror group, the armed wing of Palestinian Authority President Mahmoud Abbas's Fatah party. He had been serving multiple life sentences since 2002 after being convicted in the deaths of seven Israelis during the second Palestinian intifada, or uprising, against Israel in the early 2000s.
Read More: Times of Israel