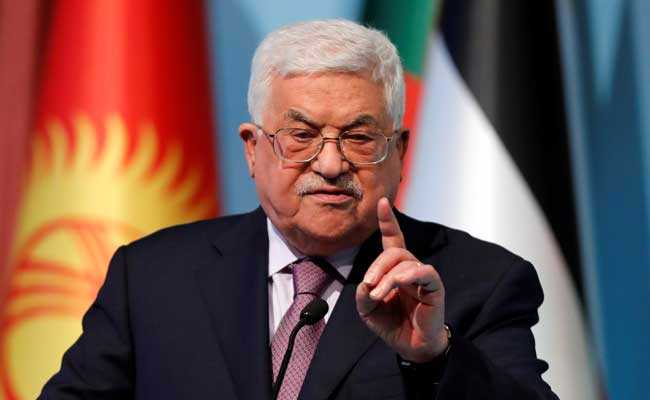 In The News
Palestinian terrorists issue death threat on American as Biden admin seeks closer ties
03/29/2021
After more than a week of silence in the face of questions, the State Department said it is concerned about the safety of a prominent pro-democracy Palestinian-American who recently received death threats from a terror organization affiliated with Palestinian president Mahmoud Abbas.
Fadi Elsalameen, a human-rights and anti-corruption activist who is seen as a leading challenger to Abbas's presidency, is facing death threats over his efforts to reform the Palestinian government and orient it more toward the West. The fledgling government is gearing up for elections next month. The death threats were formally issued earlier this month by the al-Aqsa Martyrs Brigades, an armed terrorist group loyal to Abbas's Fatah political party.
Elsalameen, in a March 20 Twitter message disclosing the threat, said he has no security detail and called on the Biden administration to strongly denounce the threats emanating from the Martyrs Brigades. The State Department, which is responsible for protecting Americans abroad, declined to take a stance on the matter as recently as Friday when asked by reporters about Elsalameen's safety during a press briefing. On the same day, the State Department announced $15 million in new aid for the Palestinian government.
The State Department's silence quickly stoked concerns that the Biden administration is intentionally refraining from condemning Palestinian leadership amid its effort to resume giving taxpayer aid dollars to the government. That move that has drawn criticism from Republican foreign policy leaders, who maintain that the Palestinian government should not receive aid until it ends its support for terrorism and ongoing incitement against Israel. The Washington Free Beacon first reported last week that the State Department determined the Palestinian government continues to spend international aid dollars caring for imprisoned terrorists and their families as part of a program known as "pay-to-slay."
Read More: Free Beacon