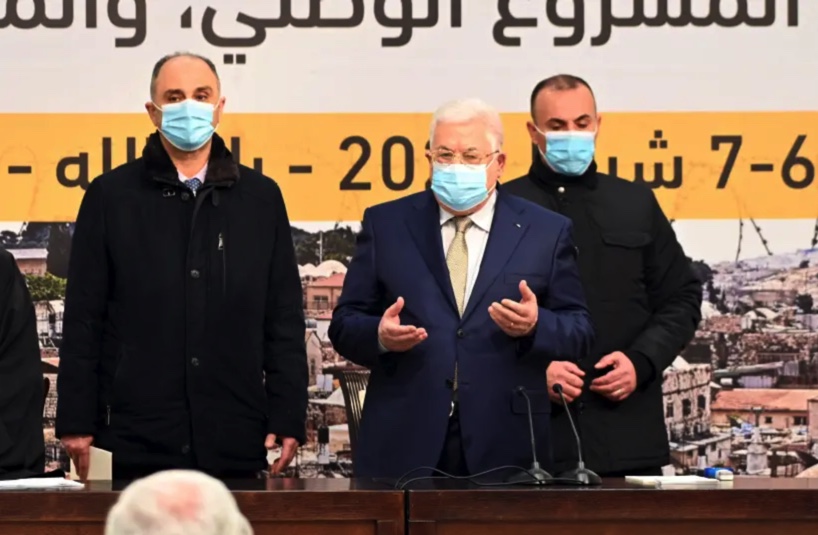 In The News
Palestinian terror groups say 'no' to Abbas loyalists' appointments
Three Palestinian groups – Hamas, Palestinian Islamic Jihad (PIJ) and the Popular Front for the Liberation of Palestine (PFLP) have announced that they do not recognize the appointment of loyalists of Palestinian Authority President Mahmoud Abbas to senior positions in the PLO.
"No recognition of, and no legitimacy to, the appointments announced by the Palestinian Central Council (PCC) during its illegitimate meeting on Sunday and Monday," the groups said in a joint statement.
The 142-member PCC consists of various PLO factions, including the PFLP. Hamas and PIJ are not part of the PLO or any of its bodies.
During the session in Ramallah earlier this week, the council, a key decision-making body of the PLO, approved the appointment of Abbas associates Hussein al-Sheikh, Rouhi Fattouh, Mohammed Mustafa and Ramzi Khoury to fill vacancies in the PLO Executive Committee and its parliament in exile, the Palestinian National Council (PNC).
The gathering was boycotted by several Palestinian factions and figures, including the PFLP.
Abbas's critics said that he convened the council to promote his loyalists, especially Sheikh, and consolidate his power over the Palestinian leadership. Sheikh, 62, head of the Palestinian General Authority of Civil Affairs, is regarded as one of Abbas's most trusted aides. Some Palestinians are convinced that the 86-year-old Abbas is grooming him as his successor.
Read More: The Jerusalem Post