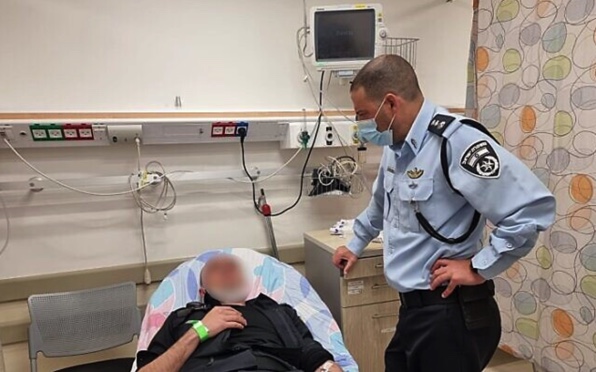 In The News
Palestinian stabs policeman at Ashkelon construction site, is shot and killed
A policeman was lightly wounded after being stabbed by a Palestinian man early Tuesday in the southern city of Ashkelon, police said. The assailant was shot and killed.
The incident occurred when the officer approached to investigate the man, who was acting suspiciously. During the check, the man drew a knife and stabbed the officer.
Police said the officer managed to draw his gun and shot and killed the attacker.
The Magen David Adom rescue service took the police officer to the nearby Barzilai hospital.
The officer said later that he encountered the man during a check for Palestinians in Israel illegally. "When I crouched to check the lower part of his body and felt a blow. He stabbed me in the head and I fell to the ground." He said the man continued trying to stab him before he was able to draw his gun and shoot him.
Read More: Times of Israel