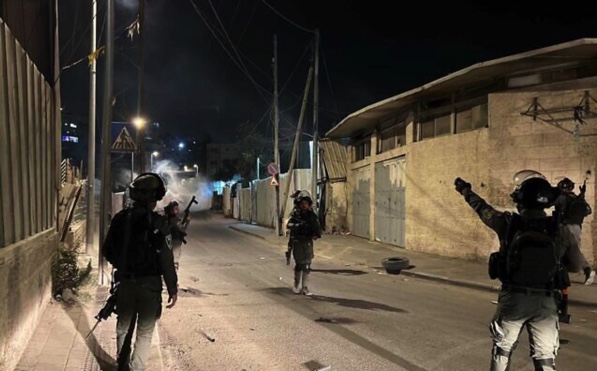 In The News
Palestinian rioters face off with police in East Jerusalem for 2nd night in a row
Violent clashes broke out between Israeli security forces and Palestinians in East Jerusalem for the second night in a row late Monday, as Israelis celebrated the Rosh Hashanah holiday.
Dozens of masked rioters lit trash cans, threw Molotov cocktails and rocks, and shot fireworks in the direction of forces at several locations across East Jerusalem, according to a police statement.
No injuries or damage were reported. Border Police were deployed across the area to enforce order and clear the protesters using riot dispersal methods, police said.
A video uploaded to social media on Monday night appeared to show the arrest of several young men by Border Police in the A-Tor neighborhood.
Security forces remain on high alert amid a crackdown on terror groups in the West Bank, and concerns of terror attacks during the Jewish High Holidays.
Read More: Times of Israel