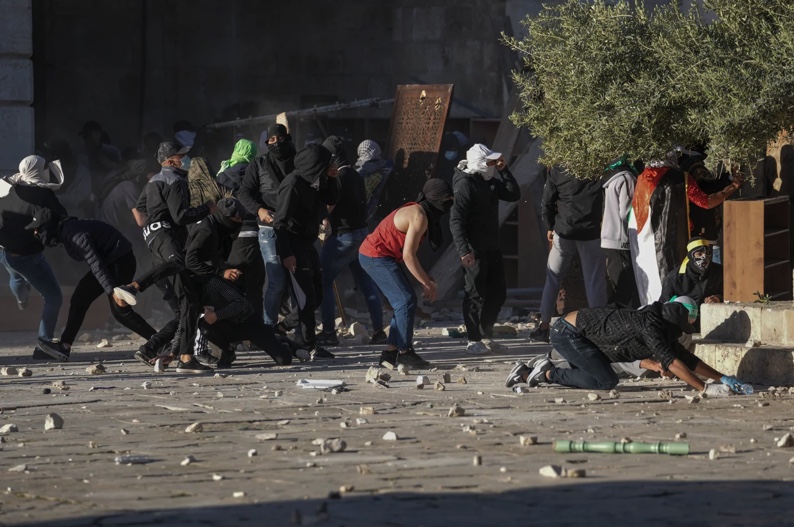 In The News
Palestinian rioters attack police on Temple Mount
Dozens of masked rioters used "severe violence" during clashes with Israeli security forces at the end of dawn prayers on the Temple Mount in Jerusalem's Old City on Thursday morning, according to the Israel Police.
In a statement, police said that the rioters entered the Al-Aqsa Mosque in the morning, "closed its doors and continued to disturb the peace and riot, by throwing rocks and using fireworks, desecrating the mosque, where they are barricading themselves at this time."
Law enforcement was doing "everything in its power to enable the public to worship freely," the statement said, adding that officers were deployed outside mosque "to provide security for visits and maintain order."
The Red Crescent said it had treated 20 Muslim worshippers on the Temple Mount, some of them after exposure to tear gas, according to Kan News, adding that one of the injured is a Jordanian citizen.
On Wednesday, Palestinian rioters threw firebombs from inside the Al Aqsa Mosque, one of which shattered on the entrance carpet of the site, causing a brief fire, while a second firebomb fell on the mosque's doorway.
Read More: JNS