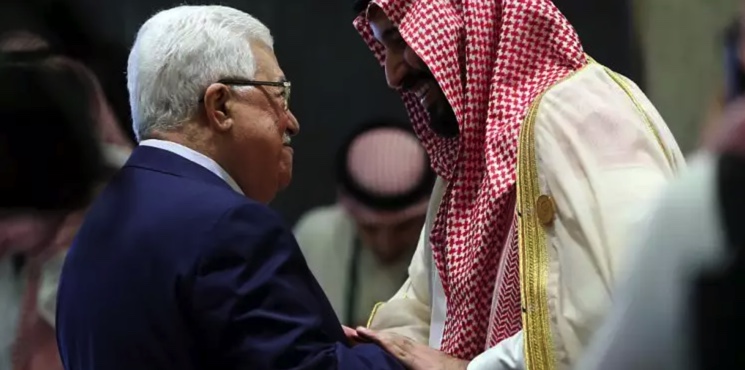 In The News
Palestinian officials concerned over warming Israeli-Saudi ties
Palestinian Authority officials in Ramallah are wary of warming ties between Israel and Saudi Arabia, following various reports on recent developments in the diplomatic arena. The Palestinians, however, haven't dared criticize the Saudi monarchy publicly, mainly so as not to raise the ire of officials in Riyadh and exacerbate their already fragile relations with them.
Palestinian leaders are concerned that Israel and Saudi Arabia are moving toward diplomatic normalization that wouldn't include guarantees regarding the Palestinian issue.
"There is growing trepidation in light of reports about significant rapprochement between Israel and Saudi Arabia ahead of the US President Joe Biden's visit to the region on July 13. The [Palestinian] leaders cannot stomach the idea that Israel is advancing its relations with Arab countries before a resolution to the Israeli-Palestinian conflict is achieved, which would represent a violation of the 2002 Arab Peace Initiative that Saudi Arabia spearheaded and the Arab League adopted. The concern is that [Saudi] Crown Prince Mohammed Bin Salman will leave the Palestinians behind," said one Palestinian source.
On Wednesday, Foreign Minister Yair Lapid said: "The fact that President Biden will fly directly from here to Saudi Arabia indicates an improvement of relations in the region. Ultimately, we aspire to a peace agreement with Saudi Arabia."
Read More: Israel Hayom