Hamas
Palestinian killed, Israeli soldier injured in Gaza border escalation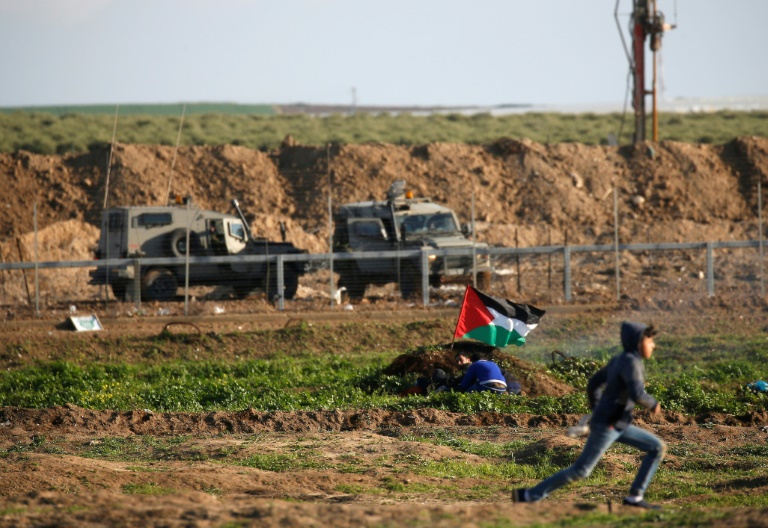 One Palestinian was killed by IDF tank fire in the Gaza Strip after an Israeli soldier was injured by sniper fire along the southern Gaza border, the IDF said Tuesday.
The IDF said a tank had attacked a Hamas observation post in response to the incident in which an IDF officer was "lightly injured in a disturbance in the southern Gaza Strip."
The Hamas-run health ministry in Gaza said one Palestinian was killed, identified as 24-year-old Mahmoud al-Abed al-Nabahin, and two others were seriously injured.
Shortly after reports of the wounded IDF soldier, explosions were heard in the northern part of the Gaza Strip in an apparent quickfire retaliation by Israel.
Palestinian media reported IDF artillery fire in central Gaza east of the al-Bureij refugee camp had injured three "military operatives" who were evacuated to al-Aqsa Hospital.
Former Defense Minister Avigdor Liberman immediately responded to the events in Gaza with pointed calls for a strong Israeli response.
"The Israeli government must stop giving up, groveling, and surrendering to Hamas!" Liberman tweeted.
"Today, as of now, there have already been two incidents of shooting at IDF soldiers. We must not change our agenda and we must hit Hamas hard. I call upon the government of Israel to immediately announce the cessation of the transfer of Qatari money and fuel to the Gaza Strip," the hawkish former minister continued.