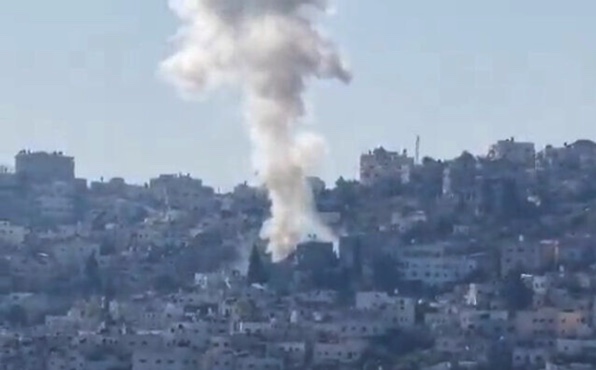 In The News
Palestinian gunmen 'planning significant attacks' killed in Jenin clash with troops
At least four Palestinians were killed in an Israeli military raid Wednesday morning in the northern West Bank city of Jenin, Israeli and Palestinian officials said.
A Border Police spokesman said in a statement that officers along with Israel Defense Forces soldiers sought to arrest Abd al-Rahman Hazem, the brother of a terrorist who carried out a deadly shooting attack in Tel Aviv earlier this year, and Muhammed Alownah.
The pair were responsible for a series of shooting attacks in recent months, including one that targeted a Defense Ministry engineering vehicle working along the northern West Bank security barrier earlier this month, the police spokesman said.
Israeli officials said the pair planned "more significant attacks in the near future."
Israeli troops had surrounded the home belonging to the family of Ra'ad Hazem, the terrorist who opened fire on April 7 on patrons at the Ilka bar on Dizengoff street in Tel Aviv, killing three.
Read More: Times of Israel