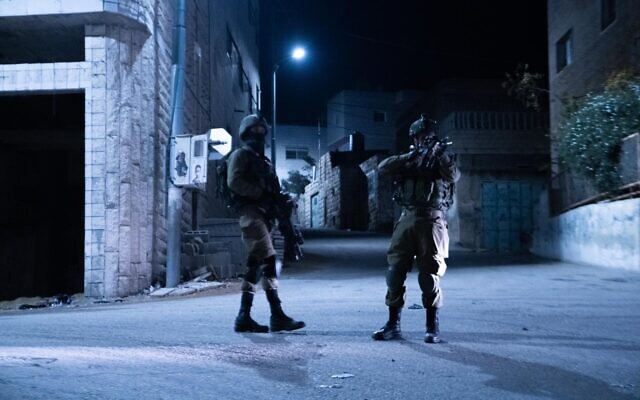 In The News
Terrorism
Palestinian gunmen clash with IDF in Nablus; eight terror suspects arrested
Palestinian gunmen clashed with Israeli troops early Wednesday in the northern West Bank city of Nablus during an attempt by the army to arrest a wanted man.
According to the Israel Defense Forces, troops operating in the city came under fire from armed Palestinians. The IDF said the forces returned fire, and that no soldiers were hurt.
A local wing of the Palestinian Islamic Jihad and the Nablus-based Lion's Den terror groups said their members had opened fire at the Israeli troops in the area, claiming to have prevented them from conducting an arrest.
Distant gunshots could be heard in footage posted on social media.
The IDF said no suspects were detained in Nablus, but eight Palestinians were arrested elsewhere across the West Bank, with some violent incidents.
Read More: Times of Israel