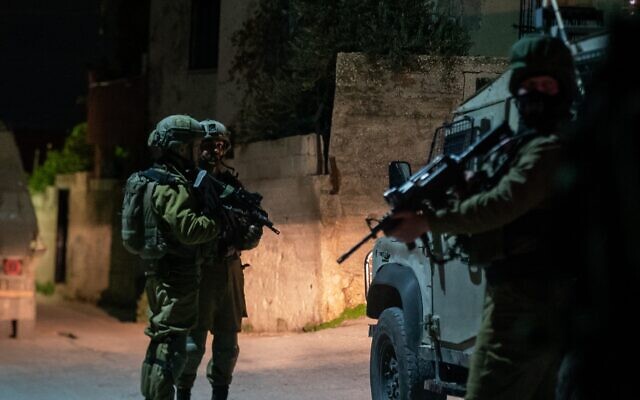 Issues
Palestinian gunman killed in clash with Israeli troops during arrest raid in Nablus
Military says armed men opened fire on the soldiers, none of whom were injured; assailant identified as a member of Fatah terror group.
Israeli troops shot dead a Palestinian gunman during an exchange of fire in the northern West Bank city of Nablus in the predawn hours of Thursday morning, the Israel Defense Forces said.
The soldiers were sent into the Balata refugee camp in the city to arrest a wanted man and came under fire, according to the military.
The troops returned fire, killing one of the gunmen, the IDF said.
Thousands of Iranian mourners attend mass funeral for 250 dead in '80s war with Iraq
The IDF said the troops completed the raid and arrested the suspect.
The gunman was identified by Palestinian security sources as 22-year-old Bakeer Hashash. Photographs of Hashash that were shared on Palestinian social media showed him holding an M-16 assault rifle.
Read more: The Times of Israel