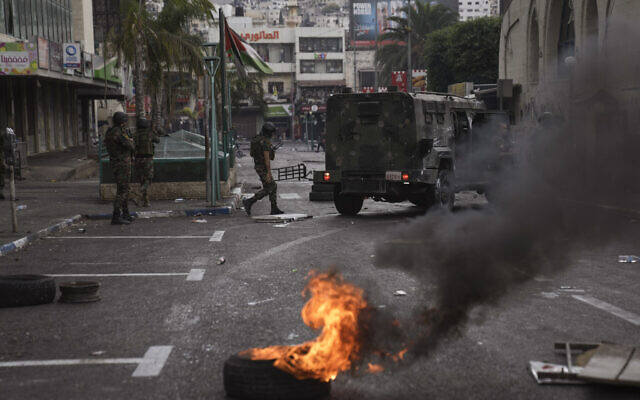 In The News
Palestinian Authority, terror groups agree to end clashes sparked by Nablus arrests
Palestinian security forces and terrorists agreed to a truce on Wednesday to end violent clashes in the flashpoint West Bank city of Nablus, local officials said. The violence highlighted deep disenchantment with the internationally backed Palestinian leadership.
For now, the deal to end the clashes eases tensions in the area, which on Tuesday was gripped by some of the fiercest antagonism directed at the Palestinian Authority in years.
The clashes erupted after an arrest raid by Palestinian security against local terrorists. The two sides exchanged fire as angry residents pelted an armored jeep with objects and chased it away. One bystander was reportedly killed. The violence was reminiscent of the way Palestinians typically protest against Israeli troops.
Read more: Times of Israel