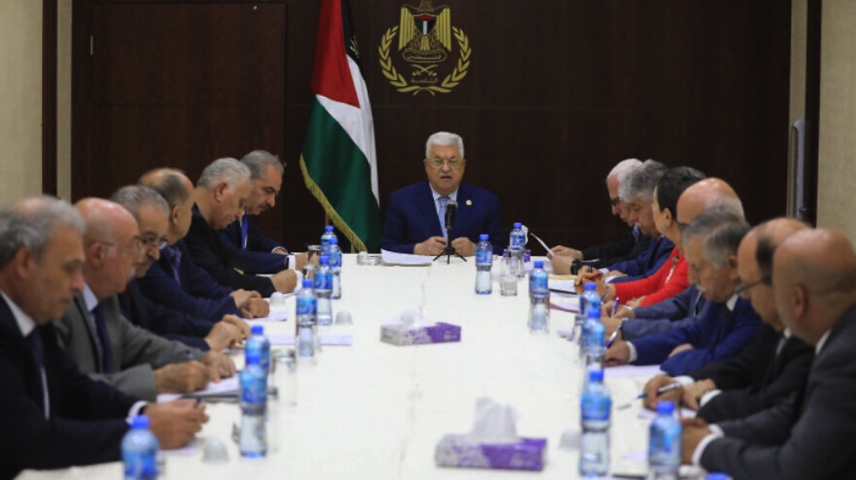 In The News
Palestinian Authority long been 'speaking in two voices,' says former Israeli defense official
The Palestinian Authority has been "speaking in two voice" for a long time, promoting moderate messages to Western and Israeli ears on the one hand, and radical messages internally for public Palestinian consumption on the other, a former Israeli defense official has said.
Ra'ad Hazem, a Palestinian terrorist who murdered three Israeli civilians in a shooting attack in Tel Aviv on Thursday, was shot dead by Israeli security forces in Jaffa on Friday morning.
Hazem's father, a former P.A. security officer, Fathi Hazem, praised his son's actions to crowds who gathered outside of his Jenin home the following day, saying: "You will achieve victory if Allah wills it, in your generation, in the coming years, in the coming days," and shouting, "You will head out to freedom and gain your independence. Allah, liberate our Al-Aqsa mosque from the contamination of the occupiers."
He has since evaded Israeli security attempts to apprehend him, together with the terrorist's two brothers.
"To Western and Israeli ears, the P.A. talks about the two-state solution and says there is a basis to work for peace. Yet internally, there is a daily glorification of 'martyrs,' " said Elad, a lecturer at the Western Galilee College in northern Israel.
"There are all types of commemoration events for child murderers, terrorists who committed horrific crimes," said Elad. "They receive a place of honor in the P.A. There is incitement to mosques on Fridays and in school. There is no atmosphere of peace."
Read More: JNS