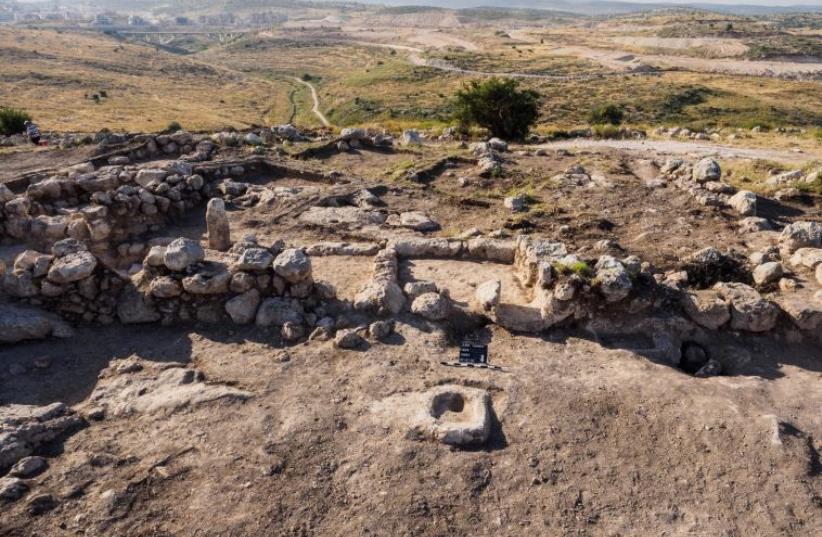 Palestinian Authority
Palestinian Authority Demolishing Ancient Jewish Fortress – Report
Israeli NGO Regavim reported that the Palestinian Authority destroyed the Jewish heritage site of Tel Aroma in the absence of Civil Administration inspectors due to the ongoing coronavirus pandemic, according to JNS.
The NGO reported that the ancient walls of the Samarian fortress and the reservoirs within were destroyed by Palestinian constructing teams, adding that PA paved an access road to bring "heavy engineering tools" to the site.
"Enforcement authorities must give this matter the attention it deserves; they have a responsibility to live up to, this is their job and we expect them to do it. This systematic destruction of Jewish heritage sites throughout Judea and Samaria cannot continue. We demand that they put an immediate stop to the ongoing destruction of Tel Aroma; we call upon the relevant authorities to take action without delay," head of the Samaria Regional Council Yossi Dagan told JNS.
Tel Aroma was one of eight ancient fortresses spread along the eastern Israeli border, established by the Hasmonean dynasty in either the early 1st or 2nd century. The fortress itself was situated upon a ridge, controlling a passage between Samaria and the Jordan Valley.
Read More: Jerusalem Post