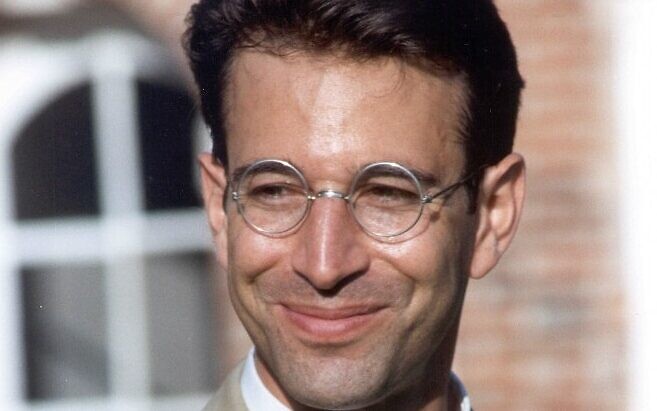 In The News
Pakistan orders re-arrest for four men acquitted in murder of Jewish-American journalist
Pakistan has ordered a three-month re-arrest for four men earlier acquitted in the murder of an American-Jewish Wall Street Journal bureau chief, Reuters reported Friday.
The authorities justified the move by saying that the four could be expected to act against Pakistan's national interests and security — a rationale that is commonly used in the country to make sure that militants whom the government failed to prosecute remain behind the bars.
Earlier, on Thursday,  Ahmed Omar Sheikh, Fahad Nasim Ahmed, Syed Salman Saqib, and Sheikh Muhammad Adil were acquitted in atrial over the brutal murder of Danial Pearl, a 38-years-old journalist, son of an Iraqi Jew and a Polish-Jewish Israeli.
The acquittal, which followed a lengthy appeal process, prompted outrage in Washington with Alice Wells,  the top US diplomat for South Asia, calling "an affront to victims of terrorism everywhere."
Ahmed Omar Saeed Sheikh, a jihadist who once studied at the London School of Economics, was arrested days after Pearl's murder and later sentenced to death by hanging.
His lawyer, Khawja Naveed, told AFP that Omar Sheikh's sentence had been reduced to seven years in prison following a lengthy appeals process; the Pakistani prosecutors are intending to appeal the ruling overturning his sentence within two days.
Read More: I24 News