Hamas
PA stops referring Palestinian patients to Israeli hospitals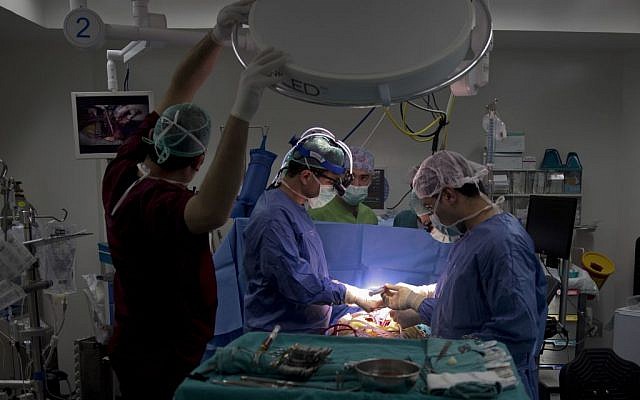 The Palestinian Authority Health Ministry has stopped referring Palestinians in the West Bank and the Gaza Strip to Israeli hospitals, a Palestinian official confirmed on Monday.
Government-affiliated and independent Palestinian news outlets first reported late last week that the PA ceased referring Palestinians to Israeli hospitals.
"We will no longer refer patients to Israeli hospitals because Israel has been overcharging us for medical services and taking funds for medical bills without our permission," PA Health Ministry spokesman Osama al-Najjar told The Times of Israel.
The PA has long paid for most medical bills of Palestinians, whom it refers to Israeli hospitals to receive treatment that Palestinian hospitals do not have the resources to provide. According to Najjar, in the past year, the PA sent some 50,000 Palestinians to Israeli hospitals.
Najjar said the Israeli Finance Ministry, which deducts funds for medical bills from taxes that the Jewish state collects every month on behalf of the PA, has declined to discuss possible solutions with Ramallah.
"We told Israeli officials that we want to find a solution for this issue, but they refused," he said, stating that the PA has paid some $100 million in the past year to Israel for healthcare bills. "So we decided to make this decision. We cannot allow Israel to take our money against our will."
Read More: Times of Israel