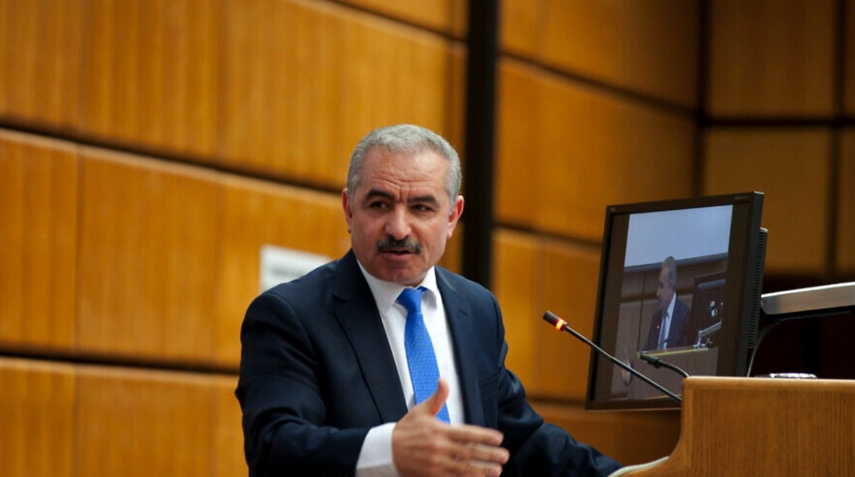 In The News
PA presents reform plan calling to increase anti-Israel incitement
Palestinian Authority Prime Minister Mohammad Shtayyeh presented a "Reforms Proposal" to the Ad Hoc Liaison Committee's (AHLC) biannual session last week in Brussels. The 40-page plan, a copy of which was obtained by Israel Hayom, outlines comprehensive reforms in various areas—but does not include a plan to reduce anti-Israel incitement.
Founded in 1993, the 15-member AHLC, a United Nations body, serves as the principal policy-level coordination mechanism for development assistance to the Palestinian people. Its primary mission is "to promote dialogue between donors, the Palestinian Authority, and the Government of Israel."
AHLC members are categorized into seven groups: the Arab nations, the European Union, the United States, Japan, international institutions, European countries and other nations. Current members include the United States, European Union, United Nations, the International Monetary Fund, the World Bank, Russia, Norway, Japan, Saudi Arabia, Canada, the P.A., Israel, Jordan, Egypt and Tunisia.
P.A. President Mahmoud Abbas was put under considerable pressure by the United States and European Union to implement institutional, legal and societal reforms, including measures to curb public corruption. The Europeans pushed the Palestinians to formulate a comprehensive plan, and the Americans, too, applied additional pressure once the Biden administration entered the White House.
Read More: JNS