US-Israel Relationship
PA minister defends payments deemed incentives to murder by US senators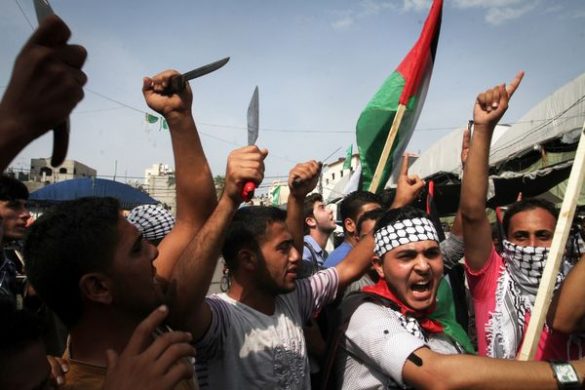 Monthly payments to families of those imprisoned for attacking Israelis contribute to stability in Palestinian society rather than encourage terrorism, the senior Palestinian official in charge of disbursing them told The Jerusalem Post Sunday.
"This assistance has never encouraged terrorism, the opposite is true," said Issa Qaraqe, head of the commission for detainees and ex-detainees, who holds the rank of minister in the Palestinian Authority. "This social and humanitarian assistance creates a kind of stability in the Palestinian society. Cutting the assistance is what will lead to extremism."
Qaraqe's defense of the stipends to families of prisoners and "martyrs" came three days after the Senate Foreign Relations Committee voted 17-4 to cut off some $300 million in annual aid to the Palestinian Authority unless what lawmakers describe as payments rewarding terrorism are halted.
The bill calling for the cutoff is known as the Taylor Force Act after a 29-year old American military veteran fatally stabbed by a Palestinian, while visiting Israel last year. The family of the assailant, Bashar Masalha, who wounded ten other people in his stabbing rampage, receives a PA stipend. News reports at the time said he was killed by a police volunteer while lying on the ground after his capture. The army demolished his family home near Nablus.
The bill must still be passed by the Senate and House of Representatives to become law.
Reuters quoted Sen. Bob Corker, the committee's Republican chairman, as saying he hoped it would prevent innocent people "being murdered by someone who's being incentivized to do that by his own government."
Read More: J Post