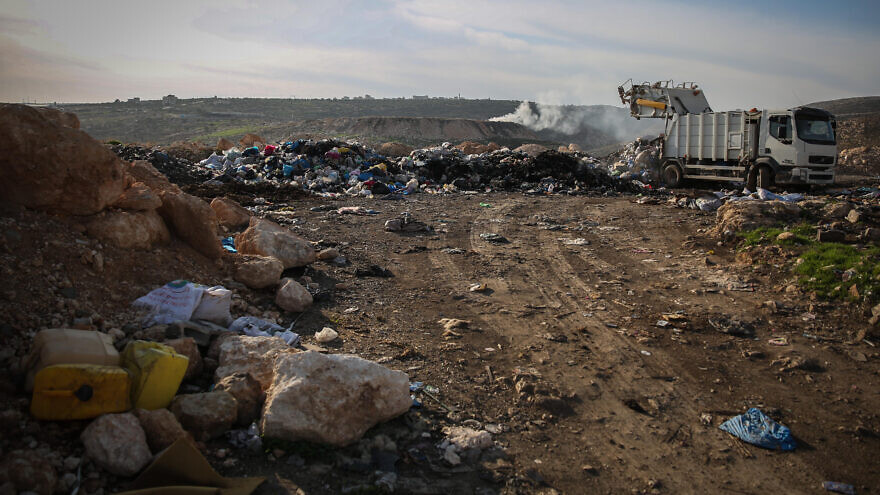 In The News
PA Continues to Dump Waste While Israel Grapples With Coronavirus Crisis
Exploiting the furlough of Israeli Civil Administration inspectors during the coronavirus shutdown in March and April, convoys of Palestinian Authority municipal garbage trucks have been dumping thousands of cubic meters of refuse from the towns of Ramallah and El Bireh into the Binyamin Region's Tarrifi Quarry, just outside the Jewish communities of Kochav Ya'akov and Psagot.
Regavim released video and photo documentation this past week of the ecological crimes being carried out by the P.A. at the site.
An Israeli NGO that promotes Zionist land use and strives to protect Israel's precious natural resources, Regavim says that the illegal dumping has created a foul stench, with the potential of waste seeping into the earth and polluting groundwater, while at the same time has caused an eyesore, which defiles the landscape.
According to Regavim's calculations, more than 10,000 cubic meters of garbage have been dumped illegally since the start of the coronavirus crisis. The quarry is located in a very central spot alongside Route 60, the main traffic artery in the region, and is visible from almost every angle along the route.
Read More: JNS