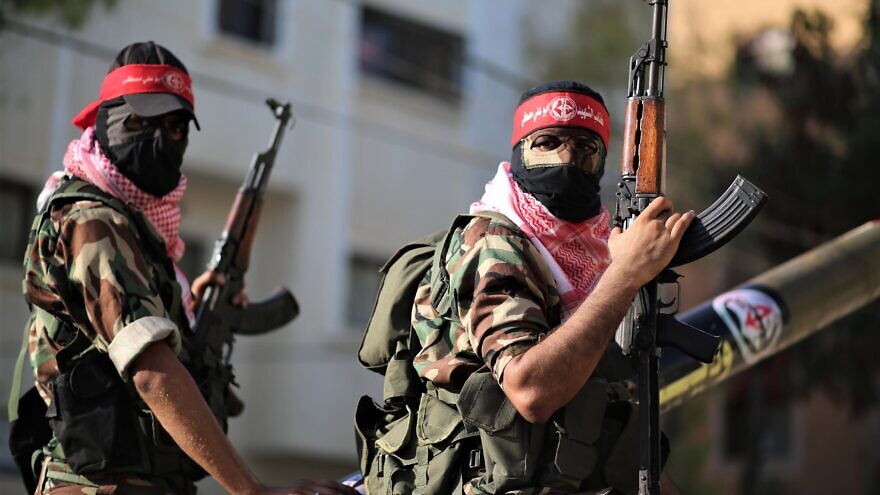 In The News
Terrorism
'Overwhelming evidence of ties between Palestinian NGOs and the PFLP'
A new report by NGO Monitor, a Jerusalem-based research institute, documents 'overwhelming evidence' of ties between seven Palestinian NGOs and the Popular Front for the Liberation of Palestine (PFLP).
The U.S., E.U., Canada and Israel have designated the PFLP as a terrorist organization. However, on July 12, 2022, nine European governments rejected an Israeli decision to class six Palestinian nongovernmental organizations as terrorist entities because they are PFLP fronts.
The foreign ministries of Belgium, Denmark, France, Germany, Ireland, Italy, the Netherlands, Spain and Sweden said in a joint statement that Israel's designation of Palestinian "civil society organizations" as terrorist organizations was not supported by evidence.
"No substantial information was received from Israel that would justify reviewing our policy towards the six Palestinian NGOs," the ministries said.
Read More: JNS