In The News
Over a dozen Gaza rockets fired at south as violence erupts after morning lull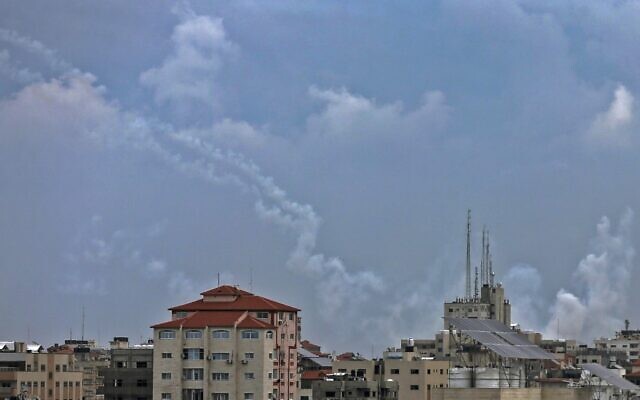 Palestinian terrorists in the Gaza Strip fired at least 14 rockets at southern Israel on Monday afternoon, with 12 of them being intercepted by the Iron Dome missile defense system, shattering a tense calm following an intense battle between Israel and terror groups in Gaza and Syria the night before, the military said.
One rocket struck an empty playground in the town of Sderot, causing damage, but no injuries, police said.
Shrapnel from one of the Iron Dome interceptions also shattered a car windshield in the community of Nir Am, a Sha'ar Hanegev spokesperson said.
In response, to the rocket attacks, the Israel Defense Forces launched a series of airstrikes on Islamic Jihad targets in the Gaza Strip.
Shortly after the military completed its airstrikes in Gaza, terrorists in the Strip fired at least one rocket toward the city of Ashkelon, just north of the Palestinian enclave.
Read More: Times of Israel