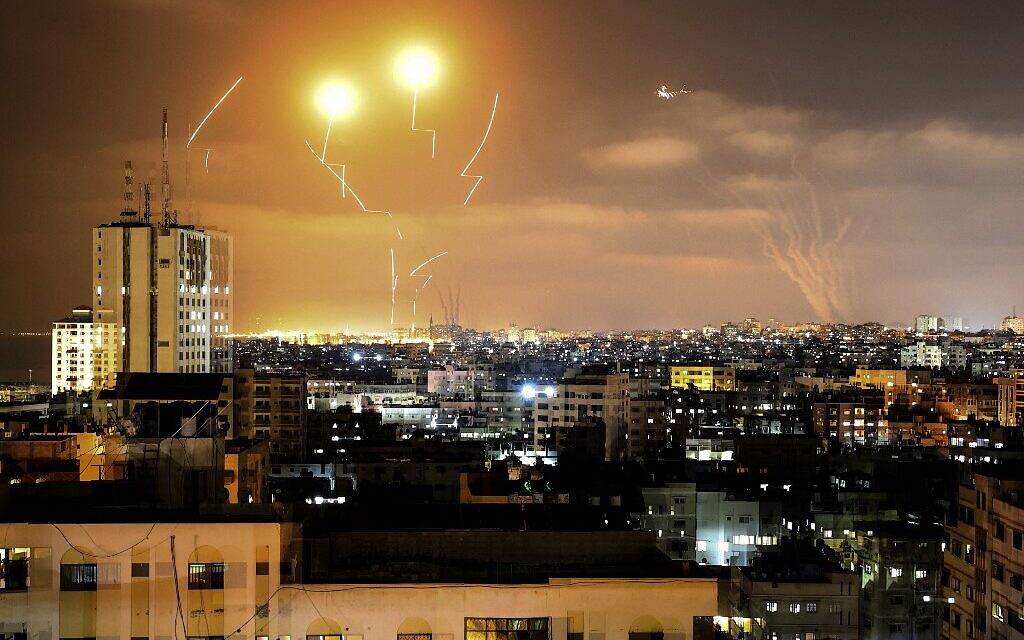 In The News
Over 160 rockets fired from Gaza into Israel as IDF strikes back
05/10/2021
The IDF warned Hamas that all options, including a ground operation, were on the table after over 160 rockets were fired towards Jerusalem and southern Israel as thousands of Israelis were parading through downtown to celebrate Jerusalem Day. 
Following the rocket fire, the Israel Air Force carried out several strikes in Gaza, killing at least 8 Hamas militants and targeting rocket launchers and two military positions. Palestinian media reported that 20 people had been killed including nine children and another 95 wounded. 
Three children were killed in Beit Hanoun but it is unclear if it was due to an Israeli Air Force strike or the failure of a rocket launched from Gaza.
Hamas had threatened Israel earlier in the day that it would launch the rockets due to the ongoing clashes in Jerusalem and shortly after 6 p.m. seven rockets were fired towards the capital. 
Hamas leader Ismail Haniyeh said on Monday night that "Jerusalem has called and Gaza has responded. We will continue as long as Israel does not stop the aggression and terrorism in Jerusalem and at the al-Aqsa Mosque."
Around midnight on Monday night, a Hamas spokesman threatened to launch a large-scale attack on Israel if police forces do not evacuate from the Temple Mount compound before 2 a.m..
 Read More: Jerusalem Post