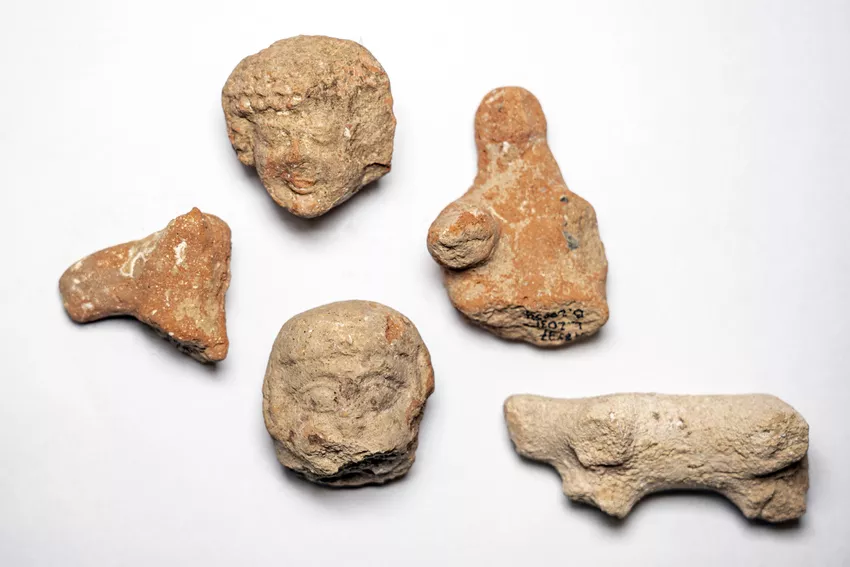 Archeology
Over 120 Impression Seals from First Temple Period Unearthed in Jerusalem
2,700-year-old administrative storage center from days of Kings Hezekiah and Manasseh found at site
A significant administrative storage center from the days of Jewish Kings Hezekiah and Manasseh has recently been uncovered at archaeological excavations in the Arnona neighborhood of Jerusalem, the Israel Antiquities Authority (IAA) announced in a statement Wednesday.
An unusually 2,700-year-old large structure built of concentric ashlars walls was unearthed at the site, and no less than 120 jar handles bearing seal impressions containing ancient Hebrew script.
Many of the handles have the inscription "LMLK" — belonging to the King — with the name of an ancient city. Others feature names of senior officials or wealthy individuals from the First Temple Period — more specifically, around the 8th century to the middle of the 7th century BCE.
According to Neria Sapir and Nathan Ben-Ari, directors of the excavations on behalf of the IAA, this latest archaeological finding is "one of the most significant discoveries from the period of the Kings in Jerusalem made in recent years.
"Evidence shows that at this site, taxes were collected in an orderly manner for agricultural produce such as wine and olive oil," they added in a statement.
Read More: I24