Hamas
Over 10,000 protesters clash with IDF forces on Gaza Border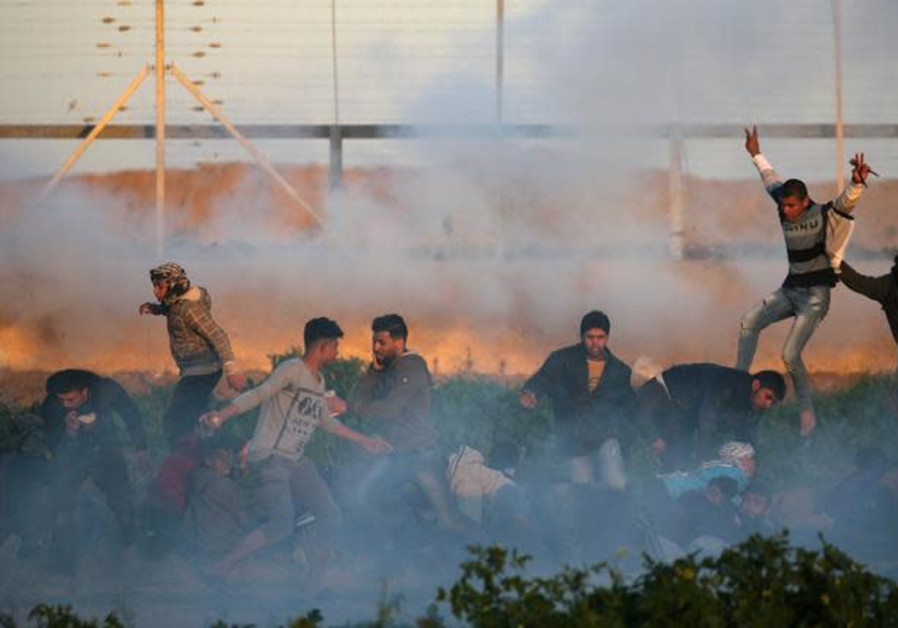 More than 10,000 Palestinians protested along the Gaza security fence on Friday in what they call March of Return protests. Clashes with Israeli security forces occurred at five different locations.
Palestinian media reported that 14 protesters were injured, three were badly wounded and two were medics. Beirut based television channel Al Mayadeen reported that one of its reporters was injured in his leg.
This is the 43'd week that the Friday protests have taken place. They were originally started following the American decision to move the US Embassy in Israel from Tel-Aviv to Jerusalem.
The Palestinian Ministry of Health reported that IDF forces fired tear gas on ambulances and medical teams present at the protests.
"We will continue with the March of Return protests until the blockade on Gaza is lifted," said Hamas official Ahmed Bahar in a speech he gave east of Gaza, "despite all those who bet that it [the protest] would fail, our people will not give up its rights," he said.
He continued that "the Zionists must know Jerusalem is ours." "[Prime Minister Benjamin] Netanyahu must leave our lands" Bahar said, adding "shame upon those who serve as agents of the occupation and all those who try to normalize relations with the Zionist enemy, such acts are a betrayal to the Palestinian people and the blood of the martyrs."