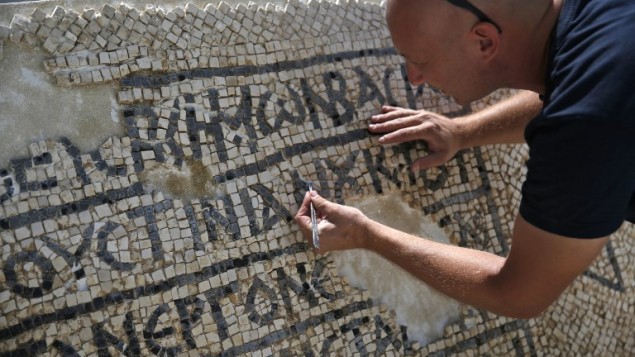 Hamas
Outside Jerusalem's Old City, a once-in-a-lifetime find of ancient Greek inscription
An extremely rare ancient early Christian Greek inscription has been discovered about a kilometer north of Jerusalem's Old City. The once-in-a-lifetime dream archaeological find was discovered by chance during infrastructure work for a phone cable.
The intact 1,500-year-old mosaic was uncovered in the flooring of what is thought to have been a pilgrim hostel during the reign of the Byzantine emperor Justinian. Israel Antiquities Authority director of excavation David Gellman was supervising the salvage dig ahead of the placement of Partner communications cable infrastructure outside American Consulate buildings in East Jerusalem.
Gellman called the find "extremely exciting," saying that "it's not every day that one finds an inscription — a 'direct letter' from someone — from 1,500 years ago."
The black-lettered mosaic inscription was discovered on a white tile floor during the last day of salvage work.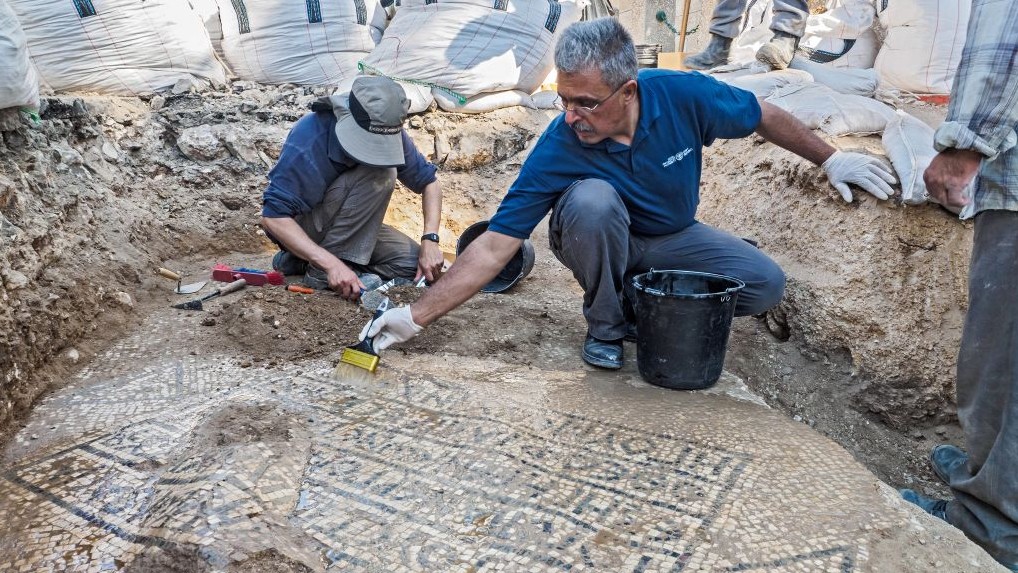 "The fact that the inscription survived is an archaeological miracle," said Gellman.
Gellman, who has spent the past four years working on digs in Jerusalem, said with one more day left to his excavation permit, he had been unsure of any remarkable finds from the dig. The team was excavating an area approximately one meter below street level.
"The excavation in a relatively small area exposed ancient remains that were severely damaged by infrastructure groundwork over the last few decades. We were about to close the excavation when all of a sudden, a corner of the mosaic inscription peeked out between the pipes and cables," he said.
Read More: Times Of Israel