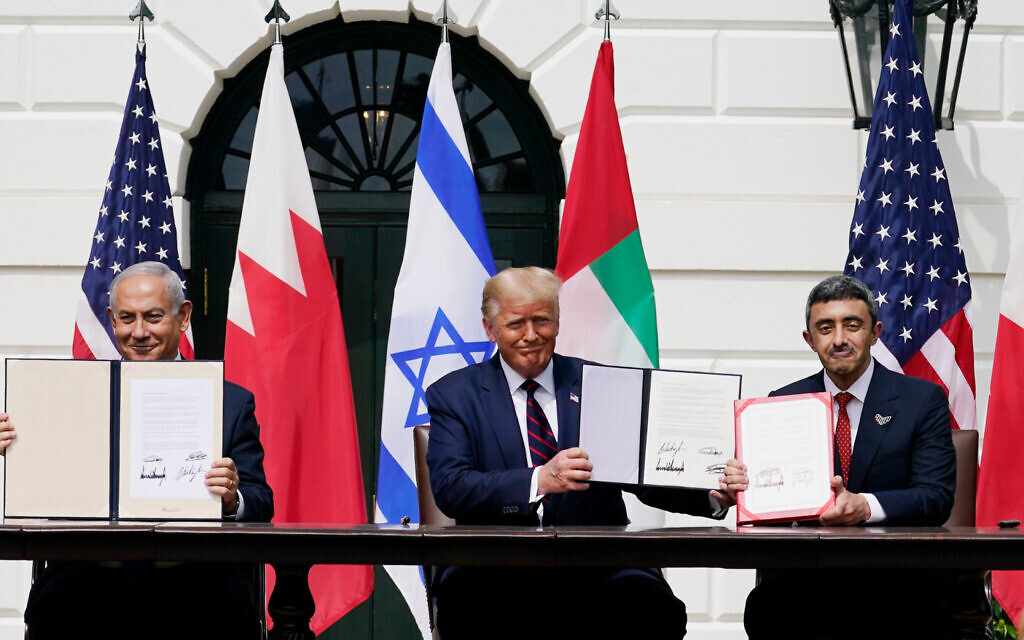 In The News
One year on, here's how the Abraham Accords are holding up
WASHINGTON (JTA) — While most of the foreign policy world is focused on President Joe Biden's moves in Afghanistan in the wake of the stunning turn of events there, the first anniversary of another important Middle East development quietly took place last week.
The first part of the Abraham Accords, the historic cooperation agreements between Israel and several of its Arab neighbors, brokered in large part by the United States, turned one year old on Friday. The United Arab Emirates signed a treaty to normalize its relations with Israel for the first time on Aug. 13, 2020, opening up collaboration on tourism, trade, technology sharing and more. Bahrain would soon follow suit, followed by Sudan and Morocco — all of whom never had formal relations with Israel.
The Biden administration did not exactly call attention to the anniversary — in fact, the administration's spokesmen still won't even use the term "Abraham Accords." That's likely in part because the agreements were a foreign policy win for Donald Trump's team, and because Biden is prioritizing other initiatives at the moment, such as combating the latest COVID-19 case surge and addressing the fallout in Afghanistan.
Read More: Times of Israel