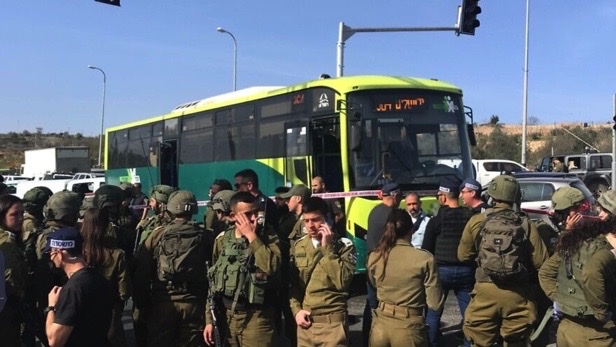 In The News
One wounded in stabbing near Efrat; Terrorist neutralized
One person was wounded on Thursday morning in a stabbing attack on a bus on Route 60 near Neve Daniel in Judea and Samaria.
The terrorist was shot and killed by another passenger, according to reports from the scene.
The assailant, who was armed with a screwdriver, began attacking passengers as the bus passed the town of Elazar. The bus subsequently came to a halt at the Neve Daniel Junction.
One victim was being treated by EMTs on the scene, according to Magen David Adom. Five people were being treated for shock.
The incident is the latest in a series of terrorist attacks in recent days, that have so far claimed the lives of 11 Israelis.
Read More: JNS