Antisemitism
One-Third of Americans Don't Believe 6 Million Jews Were Murdered During the Holocaust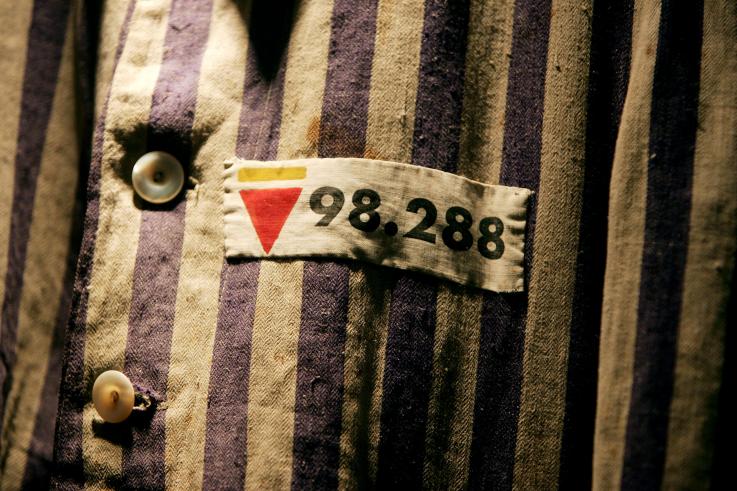 One-third of Americans think "substantially less" than 6 million Jews were murdered in the Holocaust, according to a new survey that highlights a worrying lack of basic knowledge about the World War II-era genocide.
The Conference on Jewish Material Claims Against Germany, or Claims Conference, released the findings of its survey to coincide with Holocaust Remembrance Day. They show a notable lack of understanding among Americans, especially millennials, the group said.
The Claims Conference said there are "critical gaps both in awareness of basic facts as well as detailed knowledge of the Holocaust" in American society, stressing that U.S. schools must provide more comprehensive education on the crimes.
The survey shows that 70 percent of Americans believe people care less about the Holocaust than they used to. A majority, 58 percent, said they believe something like the Holocaust could happen again.
31 percent of the Americans surveyed, and 41 percent of millennials within that group, do not believe that 6 million Jews were killed during the Holocaust and think the real death toll is at least 2 million lower.
Adolf Hitler's fascist Nazi regime killed approximately 6 million Jews before and during World War II. The Nazis also murdered millions of Eastern European civilians, Soviet prisoners of war, disabled people, homosexuals and political prisoners. Estimates of the total death toll reach as high at 15 million to 20 million people.
Almost half (45 percent) of Americans were unable to name a single concentration camp, and the number was even worse for millennials (49 percent). Two-thirds (66 percent) of millennials were unable to explain what Auschwitz was. The death camp is one of the most infamous that existed in Nazi-ruled Europe, and its name has become synonymous with the genocide.
15 percent thought people should be allowed to display Nazi slogans or symbols today, while 11 percent said it is acceptable to hold neo-Nazi views.
These figures are especially concerning given the reported rise in hate group numbers, activity and confidence in recent years. A February report from the Southern Poverty Law Center claimed that the number of hate groups in the U.S. has increased by 20 percent over the past three years. The number of neo-Nazi groups increased from 99 in 2016 to 121 in 2017, the center said.
Read More: Newsweek