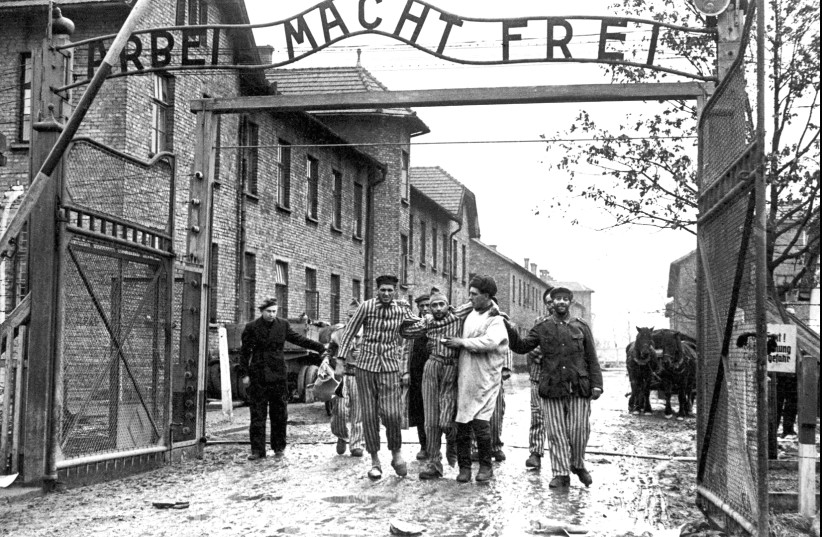 In The News
One Of The Last Auschwitz Survivors, Benjamin Orenstein, Dies At 94
02/10/2021
Benjamin Orenstein, a famous survivor of the Auschwitz Nazi concentration camp, died on Thursday in France at age 94. 
Orenstein's Auschwitz tattoo was "B4416."
After Klaus Barbie's trial in Lyon in 1987, Orenstein started testifying in front of hundreds of students across France, from high schools to universities, recalling his story in an effort for future generations to never forget what happened during those dark times.
By testifying, he intended to make the students "witnesses of witnesses," so that "Never Again" can be perpetuated through the future generations. 
Orenstein went back to Poland to lead memorial tours with schools and organizations, guiding the students into the death camps of Auschwitz, explaining to them, through his experience, what he and millions of others went through during the World War II.
Orenstein was born in 1926 into a Jewish family from Poland. In 1941 he was sent to a work camp by the occupying Nazis. When his family was arrested in autumn 1942, Orenstein was sent to the concentration camp of Auschwitz.
Read More: Jerusalem Post