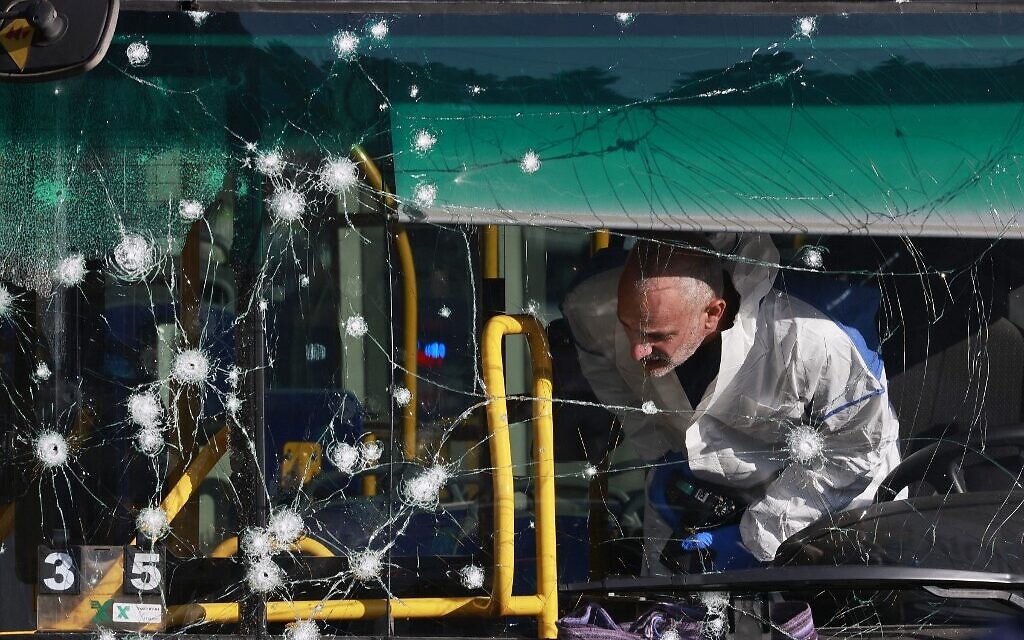 In The News
Terrorism
One killed, more than 20 injured in Jerusalem bombings
One person was killed and more than twenty injured on Wednesday in two explosions at bus stops located near entrances to Jerusalem, according to police.
Authorities believe that the source of the blasts were two remotely detonated bombs packed with nails to cause maximum damage.
Police described the explosives as "high quality," and suggested an organized terror cell planned and carried out the attack.
The first explosion occurred near the main entrance to the Israeli capital shortly after 7 a.m. local time, and the second followed about 30 minutes later, at the Ramot junction.
Read More: JNS