Israeli Technology
One drug could treat Alzheimer's, MS, Crohn's and more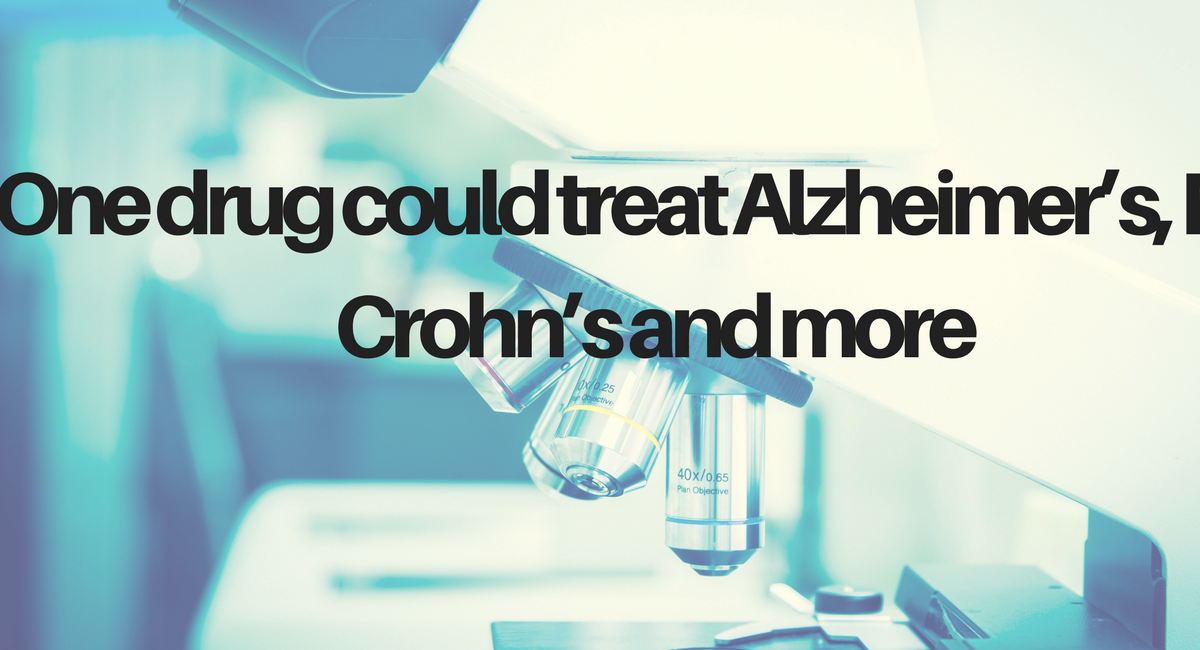 Could one drug effectively treat incurable inflammatory diseases such as Crohn's disease, ulcerative colitis, rheumatoid arthritis and multiple sclerosis as well as neurodegenerative maladies such as Alzheimer's disease?
Yes, says Prof. David Naor, speaking with ISRAEL21c at the Lautenberg Center for General and Tumor Immunology in Hebrew University-Hadassah Medical School, Jerusalem.
All these diseases, he explains, are associated with pathological amyloid proteins that could be neutralized by the 5-mer peptide Naor has spent the last 10 years researching and developing with the support of the university's Yissum technology-transfer company, the Israeli government and Spherium Biomed of Spain.
It will take several million dollars to start clinical trials of Naor's novel, IP-protected peptide — a synthetic protein snippet that significantly reverses the damaging effects of inflammatory diseases and Alzheimer's disease in mouse models, and restores the learning capacity of Alzheimer's mice.
"I believe that within two years we would know for certain if our academic product can translate into a therapeutic drug to combat inflammatory and neurodegenerative diseases," Naor says.
"Once you control the inflammation, you can control the disease, so our target is to reduce as much as possible the inflammatory activity."
Rheumatoid arthritis
Naor began by studying 5-mer's effectiveness in rheumatoid arthritis, which affects about one percent of the world population. Currently, about $30 billion worth of biologic drugs are sold each year that effectively control, but cannot cure, rheumatoid arthritis and other inflammatory diseases. Furthermore, these drugs don't work in one-third of patients.
The results of Naor's experiments were astounding. When mice with collagen-induced arthritis were treated with 5-mer peptide, the severely inflamed tissues in their joints reverted to nearly normal. No harmful side effects were observed.
Multiple sclerosis and IBD
"Once the rheumatoid arthritis experiment was repeated successfully several times, we looked at a different chronic inflammatory disease – multiple sclerosis, where the inflammation is not in the joints but in the brain," says Naor.
Multiple sclerosis (MS) is the most widespread disabling neurological condition of young adults around the world, usually striking between the ages of 20 and 50. There is no cure, but the Israeli-developed blockbuster drug Copaxone reduces the frequency of relapses.
Here, too, Naor's results were noteworthy. Five days after MS-like disease was induced in mice, 5-mer peptide injections caused a significant decrease in accumulation of inflammatory cells in the central nervous system and significant reduction in limb paralysis. The effects were weaker when the disease was more progressed, but theoretically the peptide could be introduced during a remission phase of MS.
Read More: Israel21c