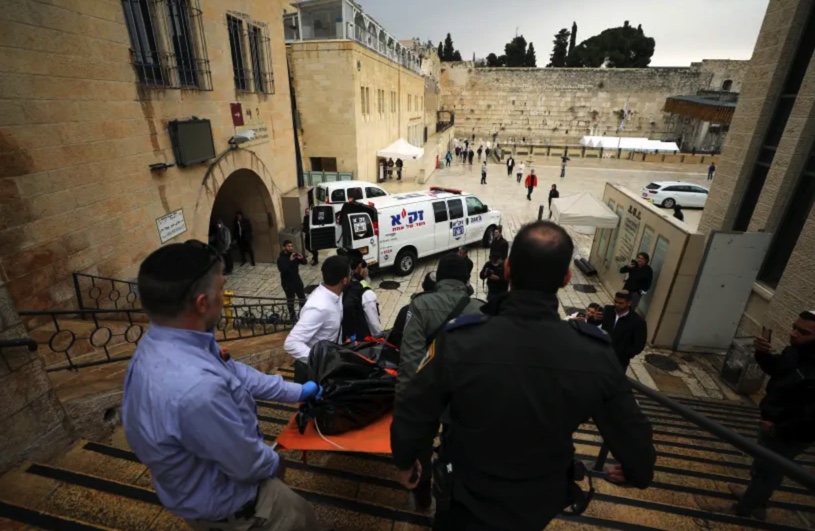 In The News
One dead, four injured in terrorist attack in Jerusalem's Old City
One man was killed and four others were injured in a shooting attack carried out by a Hamas member in Jerusalem's Old City on Sunday morning.
Magen David Adom rescue services said that two of the injured were civilians and two were border police officers. One man was taken in critical condition to Hadassah-University Medical Center at Jerusalem's Mount Scopus with head wounds and was later pronounced dead.
A second civilian sustained moderate-to-severe wounds and the border police officers had light injuries.
Two female police officers rushed to the scene near one of the entrances to the Temple Mount and opened fire towards the attacker. Two male border police officers later ran to provide assistance.
The man killed in the attack was later identified as 26-year-old Eliyahu David Kay from Kibbutz Beer Yitzhak. Kay, an immigrant from South Africa was employed as a guide for the Western Wall Heritage Foundation.