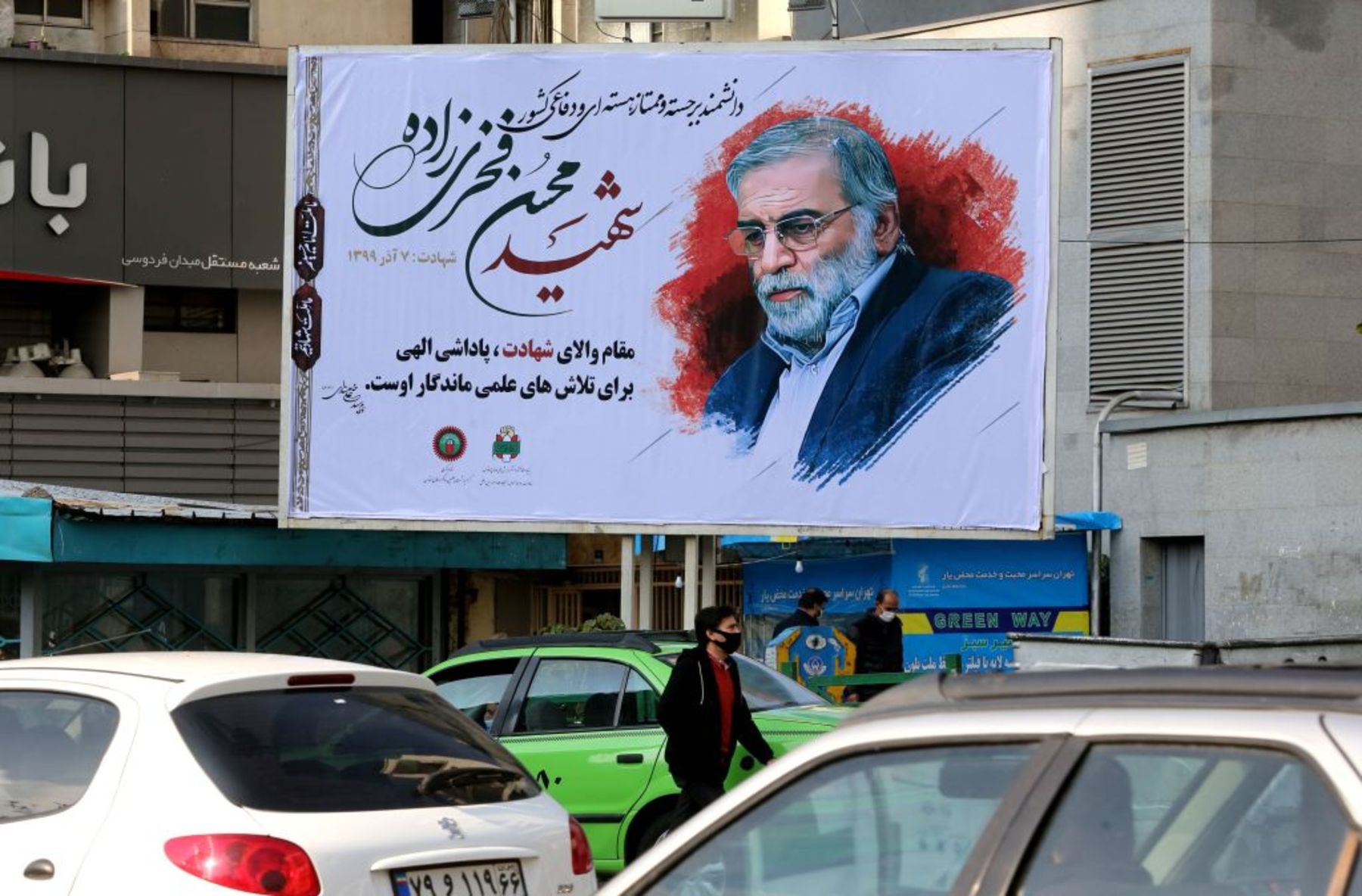 Iran
On The Iran Nuclear Deal, Israel Gets A Vote
12/01/2020
When asked when the wars in Iraq or Afghanistan might end, retired General David Petraeus would deploy a useful quip. "The enemy gets a vote," he would say, meaning that both sides need to agree to stop fighting.
There is a corollary to Petraeus's adage that is relevant not to war but to peace agreements: The allies get a vote, too. In the context of the 2015 nuclear agreement with Iran, the allies include Israel, which was not a party to the deal but is almost certainly responsible for last weekend's assassination of Iran's top nuclear weapons scientist, Mohsen Fakhrizadeh.
Israel has repeatedly declined comment on the Fakrhizadeh operation, which comes after a string of Israeli sabotage actions over the summer against some of Iran's most sensitive nuclear sites. Earlier this month, it was reported that Israeli teams killed al-Qaeda's deputy outside of Tehran. When Israeli Prime Minister Benjamin Netanyahu announced to the world that Israeli operatives had stolen reams of detailed Iranian schematics and plans for building a nuclear weapon in 2018, he urged the audience to remember Fakhrizadeh's name, revealing a memo from the late scientist describing covert nuclear activities.
Since the news broke of the assassination, the European Union as well as several former officials of the Barack Obama administration have issued condemnations. Former CIA director John Brennan, for example, mused that if a foreign country was responsible, it would be "an act of state-sponsored terrorism."
Read More: Bloomberg