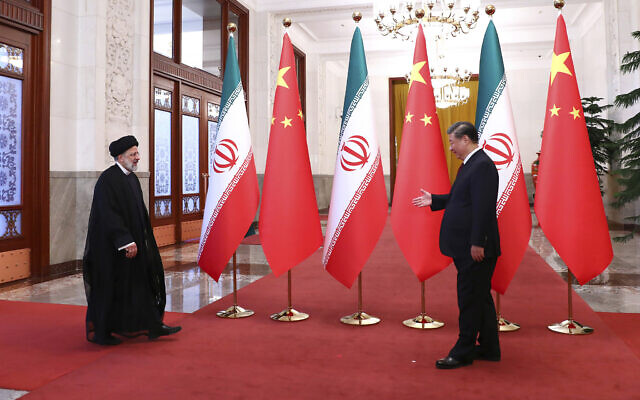 In The News
On state visit to China, Iranian president is assured 'solidarity' from Beijing
Chinese President Xi Jinping hailed Beijing's "solidarity" with Iran on Tuesday as he hosted the Islamic Republic's President Ebrahim Raisi at the start of a three-day trip.
For the first state visit by an Iranian president to China in more than 20 years, Raisi has brought a large trade and finance delegation to Beijing and was earlier greeted by Xi on a red carpet.
"In the face of the current complex changes in the world, times, and history, China and Iran have supported each other (and) worked together in solidarity and cooperation," Xi said, according to state broadcaster CCTV.
Read More: Times of Israel