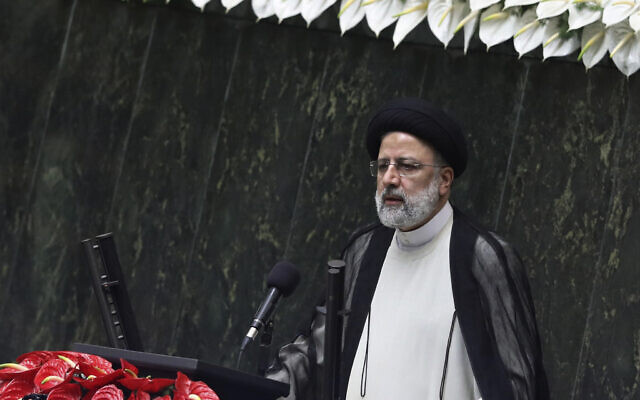 On Israel TV, prisoners who escaped Iran's 1988 killings compare Raisi to Hitler
In Israeli TV interviews broadcast Thursday, former political prisoners who escaped Iran compared the Islamic Republic's new President Ebrahim Raisi to Nazi dictator Adolf Hitler for his alleged central role in extrajudicial executions, mostly of young people, across Iran in the late 1980s.
"It was exactly like the final solution that Hitler made for the Jews," Iraj Masadagi, a former Iranian political prisoner, told the Kan public broadcaster.
"Raisi was a killer," Masadagi continued. "He talked to me, and he said that they don't want to have any more political prisoners. He said that we want to solve the 'problem."
The ultra-conservative cleric Raisi was sworn in on Thursday as the Islamic Republic's eighth president. He has been accused by activists and human rights groups of having played a key role as a prosecutor on the "death commission" that sent thousands of prisoners to their deaths in 1988.
Amnesty International has described the killings as a crime against humanity.
Read More: Times of Israel