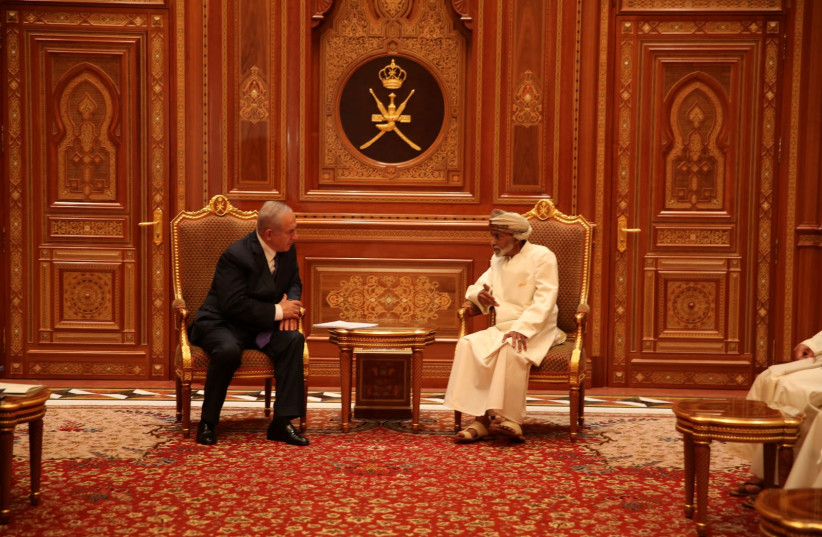 In The News
Oman, Indonesia Likely Next Countries To Forge Ties With Israel
12/13/2020
Oman and Indonesia could be next in line to establish diplomatic relations with Israel in the coming weeks, a diplomatic source said Sunday.
The Trump administration is continuing in its efforts to bring more Arab and Muslim countries into the Abraham Accords. The United Arab Emirates, Bahrain, Sudan and Morocco have agreed to normalization with Israel, with Morocco normalization announced on Friday.
After Bhutan agreed to forge ties with Israel outside of the framework of the accords, Prime Minister Benjamin Netanyahu on Saturday night said Israel is "in touch with additional countries that want to join and establish relations with us."
US Vice President Mike Pence plans to visit Israel in January, as first reported by The Jerusalem Post last week, Regional Cooperation Minister Ofir Akunis (Likud) told Army Radio on Sunday. 
While here, Pence may announce that another country will establish relations with Israel, he added.
The diplomatic source identified Oman and Indonesia as two countries with which talks have advanced and with whom normalization could be announced before US President Donald Trump leaves office on January 20.
Intelligence Minister Eli Cohen also mentioned Indonesia in an Army Radio interview.
Read More: Jerusalem Post