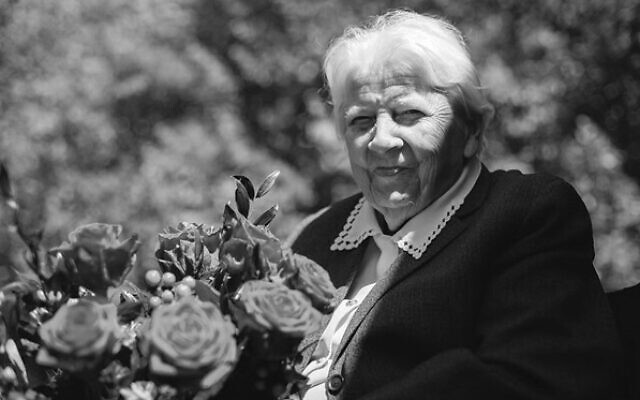 In The News
Oldest surviving 'Righteous Among Nations,' who saved Jewish boy, dies age 101
03/30/2021
The oldest surviving person to bear the title of Righteous Among the Nations, Anna Kozminska, died last week at the age of 101, Poland's Institute for Remembrance has said.
She was to be buried on Tuesday at the Powązki Cemetery in Warsaw.
Kozminska was believed to be the be oldest living person recognized by Yad Vashem for rescuing Jews during the Holocaust. She would have turned 102 in May.
Last year presidents Reuven Rivlin of Israel and Andrzej Duda of Poland sent birthday greetings to Kozminska, praising her in separate letters for her courage in risking her own life to help Jews during the Nazi occupation of Poland.
Anna and her stepmother Maria Kozminska took in 8-year-old Abraham Jablonski in 1942 and sheltered him for three years. They also helped rescue three other Jews.
The Kozminskas took good care of Jablonski, whose eyesight was fading, taking him for walks and ensuring he continued with his education, according to the Institute for Remembrance. They were able to keep the boy safe from the Germans even though their home was searched at one point.
After the war ended, Jablonski moved to Israel where he told of his salvation by Anna and Maria. Nearly fifty years later he located Anna Kozminska in Warsaw and convinced her to write her memoirs. At Jablonski's initiative, both Anna and Maria Kozminska were honored in February 1991 by the Yad Vashem Institue as Righteous Among the Nations.
Grazyna Pawlak, Jablonski's niece, gave Kozminska an album with photos of the family for her birthday last year.
Read More: Times of Israel