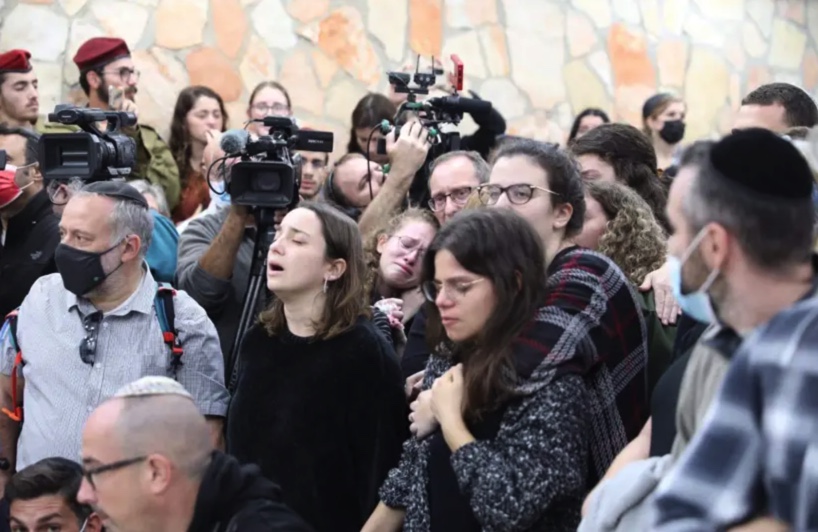 In The News
Old City terror attack victim Eli Kay laid to rest in Jerusalem
At an emotionally fraught service at Jerusalem's Har Menuchot cemetery, friends, family, government ministers, and senior rabbinic leaders all lauded the accomplishments and character of Eli Kay, the dynamic and charismatic young man who was slain in a terror attack in the capital on Sunday.
Thousands of mourners flocked to the funeral to pay their respects to Kay, who made aliyah by himself and enlisted to the IDF to a combat unit in the Paratroopers brigade, who worked the land on a kibbutz in southern Israel and more recently worked as a tour guide at the Western Wall.
Those present sang together with fierce intensity songs of consolation and encouragement for Kay family, and perhaps for themselves as well, before falling into silence as Kay's body, shrouded in a tallit, was brought in the eulogy hall.
Speaking at the service, Kay's brother Katriel insisted that those in attendance not be aggrieved for him but rather find a way to turn the calamity of his death into an event that strengthens the Jewish people and the Jewish state.