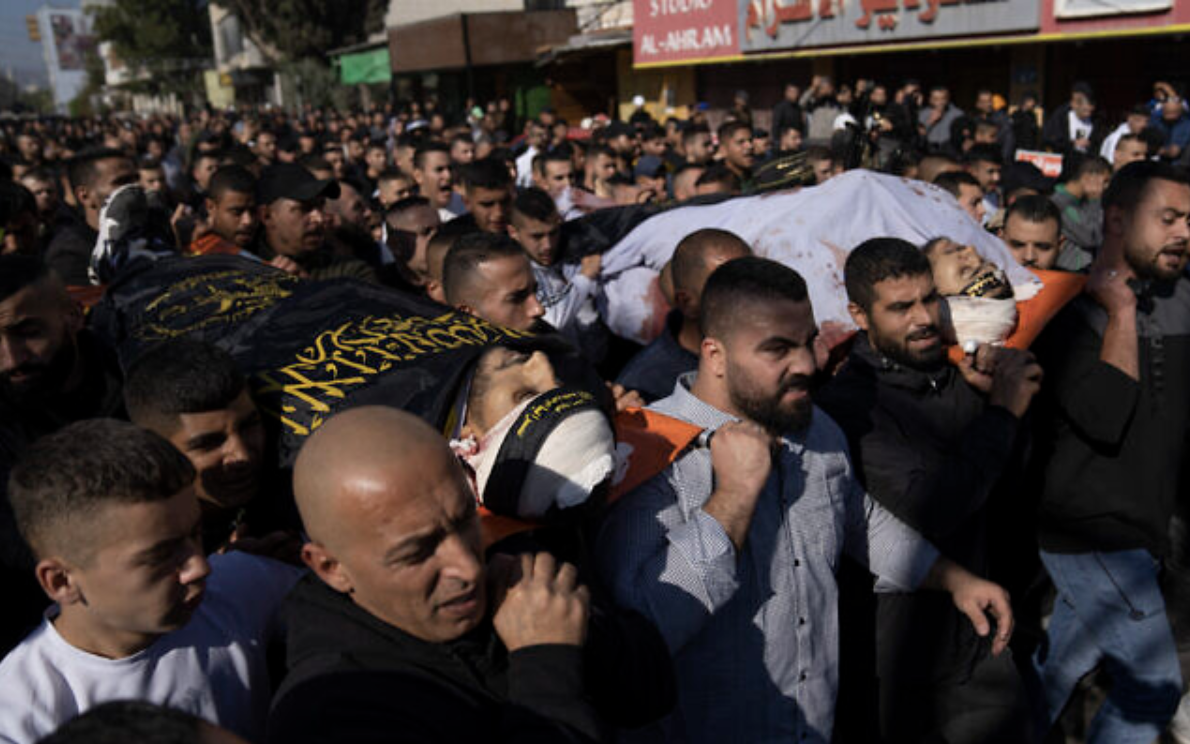 In The News
Officials said bracing for Gaza rocket fire after top Islamic Jihad terrorist killed
Security officials are concerned that terror groups in the Gaza Strip could launch rockets at Israel after two senior terrorists were killed in overnight clashes in the West Bank, including a top Palestinian Islamic Jihad (PIJ) field commander, Hebrew media reported Thursday.
The two fighters were killed in heavy clashes with Israeli troops that broke out during a predawn arrest raid near the northern West Bank's Jenin refugee camp. Palestinian media reported that as many as 20 other people were wounded.
Both PIJ and the Hamas terror group that rules the Gaza Strip threatened to hit back over the deaths.
Palestinian Islamic Jihad spokesman Tariq Ezz El Din said in a statement that the "massacre" of people and deaths of its fighters in Jenin "will not pass without a response."
Read More: Times of Israel