US-Israel Relationship
Officials confirm US to name Iran's Revolutionary Guard a terror group Monday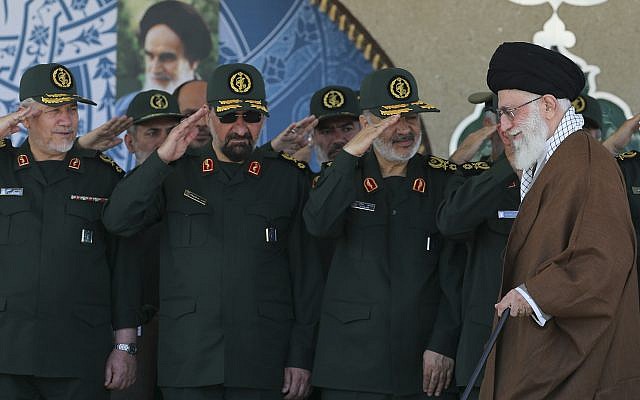 WASHINGTON — The Trump administration is preparing to designate Iran's Revolutionary Guards a "foreign terrorist organization," an unprecedented move against a national armed force that could have widespread implications for US personnel and policy in the Middle East and elsewhere.
Officials informed of the step said an announcement was expected Monday, after a monthslong escalation in the administration's rhetoric against Iran, its support for militia groups in Syria, Lebanon, Iraq and Yemen, as well as anti-Israel groups in the region and beyond.
It would be the first such designation by any American administration of an entire foreign government entity, although portions of the Guard, notably its elite Quds Force, have been targeted previously by the United States.
Two US officials and a congressional aide confirmed the planned move. They were not authorized to discuss the matter publicly and spoke on condition of anonymity.
Iran's foreign minister, Mohammad Javad Zarif, seemed to anticipate the designation, saying in a tweet Sunday aimed at President Donald Trump that Trump "should know better than to be conned into another US disaster." He claimed the move was being pushed by those with dual loyalty to Israeli Prime Minister Benjamin Netanyahu.
Read More: Times of Israel