Jerusalem
Official: Israel to grant Gaza Christians permits to visit Jerusalem for Easter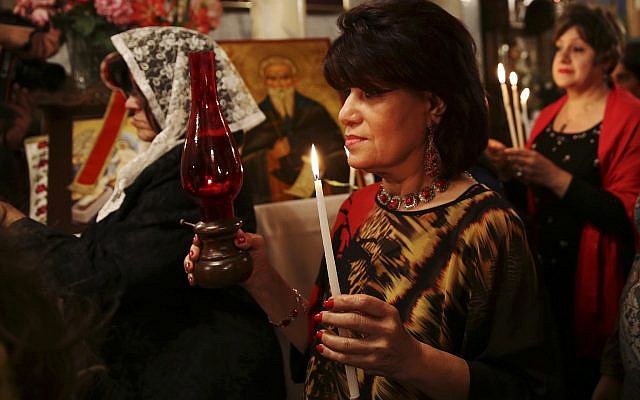 Israel has decided to approve hundreds of permits for Palestinian Christians living in the Gaza Strip to visit East Jerusalem and the West Bank for Easter, an Israeli official said on Friday, two days before the holiday.
"Following the recommendations of the security establishment, during this coming Easter, hundreds of Christians from the Gaza Strip will be allowed to visit Judea and Samaria and East Jerusalem and to go abroad," the Israeli official, who requested anonymity, said in a text message to reporters, referring to the West Bank by its biblical names.
It was unclear whether Palestinian Christians in Gaza wishing to arrive in East Jerusalem and the West Bank before Sunday would be able to do so. A number of sites revered by Christians are located in East Jerusalem and the West Bank.
Most Christians will celebrate Easter, a holiday marking Jesus's resurrection, on Sunday, but Orthodox Christian communities, who follow a different calendar, will mark it on April 28. Many Christians in Gaza belong to the Greek Orthodox community, which will celebrate the holiday on the latter date.
Travel requests have been filed for both dates.
The comments came as thousands of Christian pilgrims and clergy members marched through the ancient stone alleys of Jerusalem's Old City, retracing Jesus's path to crucifixion in observance of Good Friday.
Read More: Times of Israel