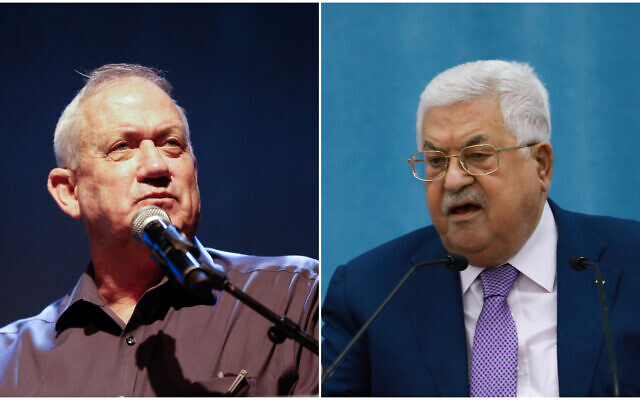 In The News
Official close to PM downplays Gantz-Abbas meeting: There won't be peace talks
An official close to Prime Minister Naftali Bennett on Monday downplayed a meeting between Palestinian Authority President Mahmoud Abbas and Defense Minister Benny Gantz, saying there won't be any peace negotiations with the Palestinians.
"This is a meeting that deals with security issues. There is no diplomatic process with the Palestinians nor will there be," the official said in a statement.
Sunday's meeting in Ramallah was the first high-level face-to-face discussion between the sides in over a decade.
It was approved in advance by Bennett, the official said on Monday on condition of anonymity.
A lawmaker in the left-wing Meretz party condemned the statement by the official and called for peace talks with the Palestinians.
Read more: The Times of Israel