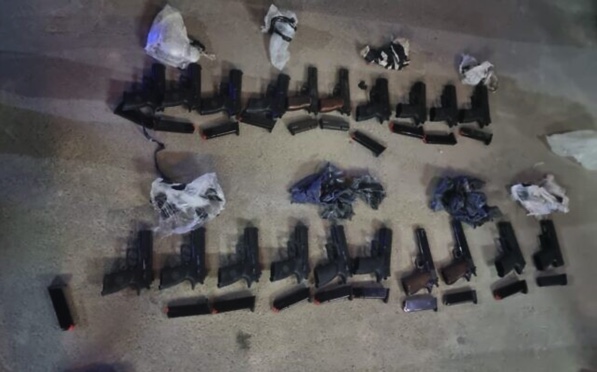 In The News
Officers seize 20 handguns from Palestinian gun smugglers in southern Israel
Police arrested two Palestinian men in southern Israel on Monday morning suspected of smuggling guns from Jordan, confiscating several handguns in the process.
According to police, the two Bethlehem residents in their 30s were caught near Tel Arad in southern Israel, and found to be in possession of 20 handguns.
Police said they suspected the two men were headed to the West Bank with the weapons. Law enforcement officials have previously indicated that guns smuggled in from Jordan are often sold to Arab Israelis, for both criminal and terrorist purposes.
The value of the handguns seized on Monday was estimated at some NIS 500,000 ($150,000), police officials said.
The two Palestinian men were to be brought before a Beersheba court later on Monday for an extension of their remand.
Read More: Times of Israel