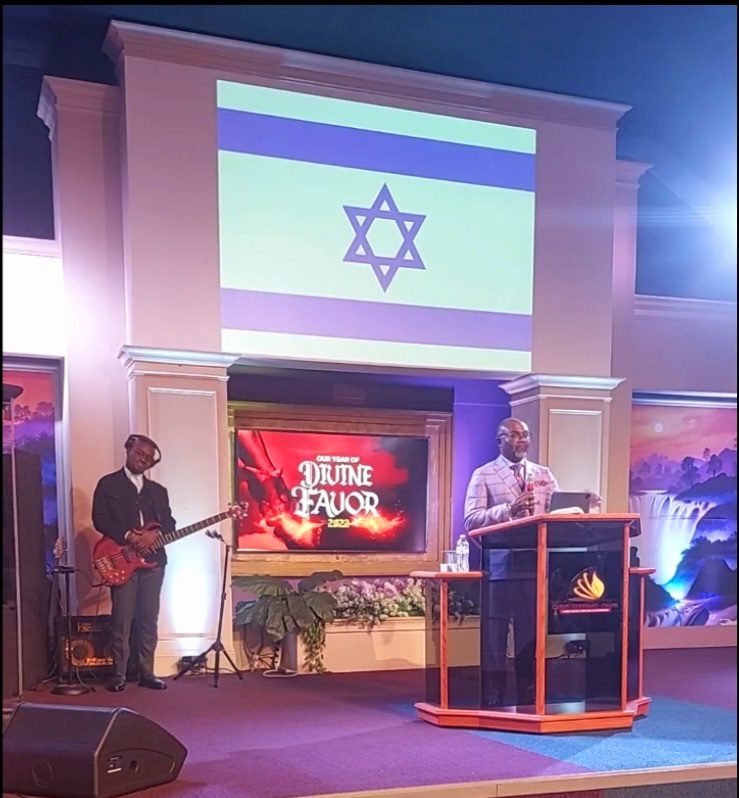 Event Recaps
October 2 – Why Israel – Minneapolis, MN
This Why Israel event was hosted by Rev. Kingsley James Ayesu, who is originally from Ghana. He currently pastors an American church in Minneapolis, MN. He loves Israel and been to Israel with CUFI in 2019.
Inspired by the WHY ISRAEL message, the pastor requested that I return to his church next year and he wants to bring a bigger audience in his church to learn about Israel and to promote the CUFI message in his community, and I accepted the invitation on CUFI's behalf. His words were: "This CUFI message has to be heard by a bigger audience."
I was able to recruit one college student for the SALT conference. Love offering was collected for CUFI. Pledge cards were signed.