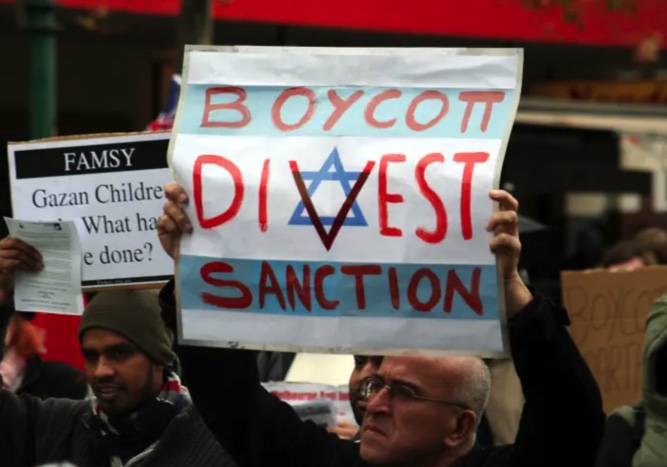 In The News
NYU publication commits itself to supporting BDS
New York University Law's premier legal journal expressed firm commitment to the Boycott, Divestment and Sanctions (BDS) movement against Israel in its 2021-22 edition,released on November 18.
In Vol. 46, the most recent edition of The Harbinger, an online-only publication of the NYU Review of Law & Social Change (RLSC), "solidarity with Palestinians collectively struggling towards liberation" was also conveyed.
RLSC noted that its institutional boycott will include "events, activities, agreements, or projects involving Israeli academic institutions or that otherwise promote the normalization of Israel in the global academy, whitewash Israel's violations of international law and Palestinian rights, or violate the BDS guidelines."
In particular, the group announced that it will boycott academic events convened or cosponsored by Israel; funding from Israel or its lobby groups to support academic activities/projects; and addresses and talks at international venues by Israeli state officials or official representatives of Israeli academic institutions.